Commissioner of the Federal Housing Administration: Who Is Brian Montgomery?
Wednesday, October 11, 2017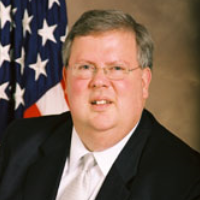 Brian Montgomery
Nominated on September 12, 2017, the next commissioner of the Federal Housing Administration (FHA) will be Brian Montgomery, the same man who led the agency during the housing bubble that caused the Great Recession—and forced FHA to get a $1.7 billion cash infusion from the Treasury. Despite possible signs of a new housing bubble, Montgomery has claimed that "excessive enforcement" of rules designed to prevent another bubble has made the housing market "sluggish" and advocates loosening those rules.
A unit of the Department of Housing and Urban Development (HUD), FHA is one of the country's biggest sources of funding for home loans. If confirmed by the Senate, Montgomery would succeed Edward Golding, who served as FHA Commissioner from March 2015 to the end of the Obama administration.
Brian Darrell Montgomery was born August 2, 1956, in Austin, Texas, to Thomas and Stella (Barrera) Montgomery. A law student at the time, Thomas Montgomery worked many years as a corporate lawyer for ConocoPhillips. Growing up mostly in Houston, Brian Montgomery had one older sister, Leah, and three younger sisters, Elizabeth, Erin, and Lara. Brian graduated Westbury High School in 1974.
In August 1973, shortly after he turned 17, Montgomery was the driver in an accident that killed a pedestrian. Montgomery was sued for negligence, and while the jury in 1978 "found that both driver and pedestrian acted carelessly in some ways," it also cleared Montgomery of civil liability, nor was he criminally charged for the accident.
Montgomery attended the University of Texas from 1975 to 1979, apparently without earning a degree, but returned to school and earned a B.A. in Political Science at the University of Houston in May 1986. While he was in school, he worked in petrochemical and chemical processing at International Inventory Specialists, Alloy Spectrotest, and Corr Tech, Inc.
Montgomery started his career as a regional manager for Whittle Communications, where he marketed "Channel One," a satellite news broadcast for high school students from November 1987 to May 1990.
A lifelong Republican who joined the "Houston Young Professional Republicans" in 1984, Montgomery took his first full time political job in June 1990, working as a lead press advance representative for the George H. W. Bush White House until July 1992, when he went to work for Vice President Dan Quayle as deputy director of advance until January 1993.
Returning briefly to the private sector, Montgomery was an account supervisor at Taylor-Neumann Public Relations in Houston from April 1993 to May 1994.
He then went back to advance work, taking a job as director of advance for the George W. Bush for Texas Governor Campaign from June 1994 to January 1995, working also as director of events for Bush's inaugural committee.
Montgomery parlayed his campaign work into two government jobs, serving as communications director at the Texas Department of Commerce from January 1995 to February 1996, and at the Texas Department of Housing and Community Affairs from February 1996 to May 1999.
Montgomery left public service to work on the George W. Bush campaign in May 1999. He was director of advance until December 2000, when he became principal deputy and director of special events and operations for Bush's inauguration for December 2000 and January 2001.
Montgomery spent the next four years in the Bush White House. From January 2001 to January 2003, he was deputy assistant to the president and director of advance, and from January 2003 to April 2005, he was deputy assistant to the president and cabinet secretary, after which he headed up a White House working group to monitor the Space Shuttle Columbia accident investigation.
Montgomery served as FHA commissioner from February 2005 to July 2009; he was also acting secretary of HUD for the last six months of his tenure.
In August 2009, Montgomery co-founded The Collingwood Group, a housing finance consulting firm in Washington of which he is vice-chairman. In 2012, he also joined the board of directors of Radian Group, one of the largest mortgage insurers in the United States.
Montgomery is married to Kathleen M. "Katy" (Mynster) Montgomery, who is a managing director at The Chertoff Group, which was founded by former Secretary of Homeland Security Michael Chertoff. They have two children, Emily and Thomas.
When asked in 2004 about his most memorable experiences in the Bush White House, Montgomery replied, "Two experiences come to mind. The first was September 11, 2001. I was with the president all day and for the subsequent visits to the Pentagon and the site of the World Trade Center. Those experiences will be with me forever. The second took place in March of this year when I got engaged in the Red Room of the White House. Several White House staff were in on the planning, including the president. I am proud to report she said 'yes.'"
-Matt Bewig
To Learn More:
Brian Montgomery, Bush Administration Veteran, in Line to Lead FHA (by Lorraine Woellert and Josh Dawsey, Politico)
Hearing Before the Senate Committee on Banking, Housing, and Urban Development (2005)