Clash with Justice Dept. has Judge Resigning from Presidential Panel and then Returning
Tuesday, February 03, 2015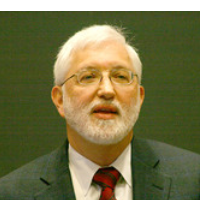 Judge Jed Rakoff (photo: Elisabeth Ericson, The Dartmouth)
The only federal judge serving on a presidential commission on forensic science, U.S. District Judge Jed Rakoff last week resigned from the panel in protest over a Department of Justice (DOJ) action, then returned to the panel two days later after the DOJ reversed its stand.
Rakoff has frequently criticized federal prosecutors for not being tougher on Wall Street defendants in the wake of last decade's financial crisis. This time, however, the 71-year-old judge had a problem with a DOJ decision regarding the National Commission on Forensic Science, which makes recommendations on trial-related issues.
Rakoff was miffed that the Justice Department said the commission was not permitted to recommend changes to the pretrial period known as discovery, when prosecutors and defense exchange evidence. Rakoff and other commissioners proposed in October that the government's forensic evidence be shared prior to trial with criminal defendants, just as it is shared with defendants in federal civil cases.
Disclosure of scientific results and methods allows "forensic science [to] be meaningfully scrutinized in any specific case," thereby avoiding "trial by ambush," Rakoff wrote to his commission colleagues in an email.
Accusing the DOJ of valuing "strategic advantage [for prosecutors] over a search for the truth." Rakoff resigned his position on the commission to draw attention to the Justice decision.
His move was enough to force the agency to reconsider its position, which prompted his immediate return to the panel.
"This is obviously a critically important issue to the Department," Acting U.S. Deputy Attorney General Sally Q. Yates told the commission after reversing the decision. "We take very seriously our obligation to ensure that defendants receive a fair trial."
Yates agreed to review the commission's recommendations, but said they still might not be approved, according to a DOJ spokesperson.
The commission had begun work on the matter last year in response to complaints voiced by legal experts and scientists that prosecutors and law enforcement maintain excessive control over crime labs, which have been at the center of scandals involving questionable evidence.
- Danny Biederman, Noel Brinkerhoff
To Learn More:
Judge Rakoff Returns To Forensic Panel after Justice Department Backs Off Decision (by Spencer Hsu, Washington Post)
After Quitting in Protest, Prominent U.S. Judge Rejoins DOJ Commission (by Joseph Ax, Reuters)
As Statute of Limitations Nears, Federal Judge Questions Lack of Prosecutions for Financial Crisis Misdeeds (by Noel Brinkerhoff, AllGov)