Charter Schools Exacerbate Segregation, Civil Rights Groups Charge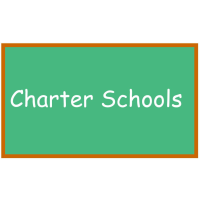 Kate Zernike, © 2016 New York Times News Service
With charter schools educating as many as half the students in some U.S. cities, they have been championed as a lifeline for poor black children stuck in failing traditional public schools.
But now the nation's oldest and newest black civil rights organizations are calling for a moratorium on charter schools.
Their demands, and the outcry that has ensued, expose a divide among blacks that goes well beyond the now-familiar complaints about charters diverting money and attention from traditional public schools.
In separate conventions over the past month, the NAACP and the Movement for Black Lives, a group of 50 organizations assembled by Black Lives Matter, passed resolutions declaring that charter schools have exacerbated segregation, especially in the way they select and discipline students.
They portray charters as the pet project of foundations financed by white billionaires, and argue that the closing of traditional schools as students migrate to charters has disproportionately disrupted black communities.
Black leaders of groups that support charter schools have denounced the resolutions, saying they contradict both the NAACP's mission of expanding opportunity and polls showing support for charters among black parents. The desire for integration, the charter school proponents say, cannot outweigh the urgent need to give some of the country's poorest students a way out of underperforming schools.
"You've got thousands and thousands of poor black parents whose children are so much better off because these schools exist," said Howard Fuller, a longtime civil rights activist and the founding president of the Black Alliance for Educational Options, which encourages support among blacks for charters.
The debate about race and charters is long simmering. Black residents of cities like New Orleans, which has converted nearly all of its public schools to charters in the decade since Hurricane Katrina, have complained that the people who come in presenting themselves as education reformers tend to be white outsiders. Charter school leaders themselves have begun to acknowledge that they do not have enough blacks in their ranks or in front of their classrooms.
But to some black parents, those concerns seem academic.
Chris Stewart recalled feeling "like a complete loser" when his son was entering middle school in Minneapolis. A specialty public school had no room; other parents were warning him away from two nearby traditional public schools; and he could not afford a reduced tuition of $12,000 — what he called "the poor people's discount" — for a private school.
"It really challenged my sense of manhood because I felt like I was watching other people do for their kids what I wanted to do for mine, but I didn't have the resources," said Stewart, who became a school board member in Minneapolis and now writes a blog on education.
He found a charter school where black students were thriving and classrooms seemed orderly. "It wasn't perfect, it wasn't horrible, it just was better," he said. "It set my mind at ease and let me go to work every day with a sense that I had done the best that I could."
Cornell William Brooks, president of the NAACP, noted that not all charter schools are high performers. "This is very much a mixed bag," he said, noting that he had given a commencement address at North Star Academy, a well-regarded charter in Newark, New Jersey. "This whole notion that charter schools are uniformly excellent, and therefore that people don't even get to raise the question, is simply not the case."
Studies have shown that charters — which are financed by taxpayers but privately run — have improved on traditional public schools in cities like Newark, Boston and Washington. But they have made little improvement in cities like Detroit and Philadelphia, where a large proportion of students attend charters.
Although charters are supposed to admit students by lottery, some effectively skim the best students from the pool, with enrollment procedures that discourage all but the most motivated parents to apply. Some charters have been known to nudge out their most troubled students.
That, the groups supporting a moratorium say, concentrates the poorest students in public schools that are struggling for resources.
Charter schools "are allowed to get away with a lot more," said Hiram Rivera, an author of the Black Lives platform and the executive director of the Philadelphia Student Union.
Charters are slightly more likely to suspend students than traditional public schools, according to an analysis of federal data this year. And black students in charter schools are four times as likely to be suspended as their white peers, according to the data analysis, putting them in what Brooks calls the "preschool to prison pipeline."
Another platform author, Jonathan Stith, national coordinator for the Alliance for Educational Justice, chose a charter school in Washington for one of his children because it promised an Afrocentric curriculum. But he began to see the school driving out students. It was difficult, he said, for parents to push back against the private boards that run the schools.
"Where you see the charters providing an avenue of escape for some, it hasn't been for the majority," he said.
Stith came to think the money would be better spent on fixing the traditional public school system.
But Stewart said a moratorium on charters would effectively make black parents "wards of the state."
"That's just stupid," he said. "Can you imagine us saying that with police forces? 'They're good institutions. All we need to do is double down on supporting them.'"
Fuller, who is also a professor of education at Marquette University, argues that the criticism of charters ignores the patterns of racism in the United States and the many ways traditional school districts have perpetuated it.
"You look at traditional districts, housing policies, all the things that have created this problem, and a charter school comes into these environments and tries to create a great school," he said. "For you to criticize based on segregation is beyond the pale. I don't understand it. I literally don't understand it."
Charter supporters say the debate reflects class more than race.
"It's a divide between families who are served by charters and see the tangible effects that high-quality charters are having, and some who don't live in the inner-city communities, where it becomes more of an ideological question versus an urgent life-and-death issue for their kids," said Shavar Jeffries, president of Democrats for Education Reform and a former president of the advisory school board in Newark, where his children attend a charter school.
"Any advocate for black and brown people in cities knows that for generations, traditional public schools have failed these students," Jeffries said. "That's not even in question."
Supporters of charters also say that the civil rights groups are allied with teachers' unions that see charters, which generally are not unionized, as a threat to their existence.
Brooks disputed that, saying that the NAACP resolution had been approved by 2,000 delegates and that "we don't have 2,000 teachers' union lobbyists among our delegates."
The resolution would not become official until the national board votes on it in October. In the meantime, Brooks urged less "hyperventilating" and more focus on addressing problems that critics of the charter schools have cited.
"If the point of some is for parents and citizens to be grateful and silent, that's not a particularly democratic response," he said. "People can be grateful for good schools but also critical in terms of what can be done better."
To Learn More:
FBI Cracks Down on Fraudulent Charter Schools (by Noel Brinkerhoff and Steve Straehley, AllGov)
Research Group Unimpressed by Online Charter Schools' 36% Graduation Rate (by Ken Broder, AllGov California)
Education Dept. Pours Money into Charter Grant Program that Doesn't Work (by Steve Straehley and Noel Brinkerhoff, AllGov)