Education Dept. Pours Money into Charter Grant Program that Doesn't Work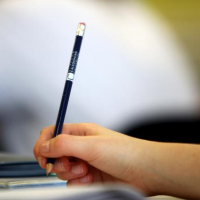 (photo: Jeff J Mitchell, Getty Images)
The U.S. Department of Education supports the creation of charter schools through state educational agencies (SEA) grants. This year, the agency distributed $125 million under the Charter Schools Program, including $32.6 million for Ohio.
But according to the Center for Media and Democracy (CMD), federal dollars allocated for Ohio charter schools have not always been well spent. Of the 88 Ohio charter schools created by the grant money from 2007 to 2011, at least 15 closed within a few years, CMD reported, "but not before pocketing more than $4.9 million (out of a total $32.6 million) in planning and implementation grants." Seven schools never opened.
The majority of charter schools still open scored in the bottom 16% on the 2014 Ohio Performance Index, which measures student performance on state assessments.
In addition to school boards, the state allows other agencies, including non-profit organizations, to authorize charter schools. That allows those who wish to start a charter school to shop around until they find an agency to approve their plan.
"Ohio has a real quality control problem," Alex Medler of the National Association of Charter School Authorizers told the Cleveland Plain Dealer last year. "Ohio's more broken than the Wild West."
According to the Ohio Charter School Accountability Project, charter schools in that state spend more than twice as much of their revenue on administrative costs than public schools, CMD reported. Some of that money goes to advertising to bring in new students and some goes to bonuses for the charters' CEOs. That leaves less to spend on teachers and students.
-Steve Straehley, Noel Brinkerhoff
To Learn More:
With Federal Millions, "Wild West" of Charters Is about to Get Even Wilder (by Jonas Persson, Center for Media and Democracy)
Ohio is the 'Wild, Wild West' of Charter Schools, Says National Group Promoting Charter Standards (by Patrick O'Donnell, Plain Dealer)
Research Group Unimpressed by Online Charter Schools' 36% Graduation Rate (by Ken Broder, AllGov California)
Charter Schools Can Keep Independence and Right Not to Feed Poor Kids (by Ken Broder, AllGov California)