Chairman of the Federal Deposit Insurance Corporation: Who Is James Clinger?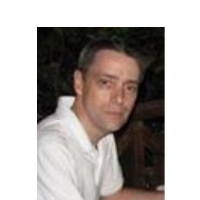 James Clinger
President Donald Trump's dubious claims that he will "drain the swamp" continued when on June 19, 2017, he nominated James H. Clinger to chair the Federal Deposit Insurance Corporation, which insures bank deposits, beginning in November. Clinger has been the chief counsel for the House Financial Services Committee for much of his career and has been found to have accepted free trips from those the committee was supposed to be regulating. Although he has a reputation as a hard-working follower, he is expected to be more sympathetic to bankers than to their customers.
Clinger was born April 4, 1961, in Warren, Pennsylvania, to William and Julia Clinger. A Republican, William Clinger was elected to Congress from his district in 1979 and continued to serve the area until retiring in 1997. James Clinger earned a B.A. at the University of Virginia in 1983 and followed in his father's footsteps to earn a J.D. at Virginia's law school in 1987.
After graduation, Clinger became a litigation associate at the law firm of Sutherland, Asbill and Brennan. He left in 1995 to serve as senior counsel and assistant staff director of the Oversight and Investigations Subcommittee of the House Banking and Financial Services Committee. In 1999, Clinger helped write the 1999 Gramm-Leach Bliley Act, which repealed the 1933 Glass-Steagall Act and broke down the separation between consumer and investment banking, allowing banks to use their clients' money as capital for corporate investments and mergers and as collateral for risky loans. Clinger moved up in 2001 to be senior banking counsel for financial institutions and consumer credit for the House Financial Services Committee.
Clinger transferred to the executive branch in 2005 as deputy assistant attorney general for legislative affairs in the George W. Bush administration and, beginning in 2006, served as acting associate attorney general. In this position, it was Clinger who signed his name to the Bush administration's refusal to release to Congress a memo by Jay Bybee, the head of the Office of Legal Counsel, justifying the use of torture, and a presidential order to bypass U.S. law by authorizing the use of secret overseas CIA prisons for interrogations.
Clinger moved back to the House Financial Services Committee as Republican chief counsel in 2007, moving up to chief of staff in 2012, and remaining until early 2017. The committee's current chairman, Jeb Hensarling (R-Texas), has sponsored legislation that would negate much of the 2010 Dodd-Frank Act that put in place important protections in the financial industry.
According to data compiled by LegiStorm, between 2002 and 2005, Clinger took three trips sponsored by the American Bankers Association that cost a total of $4,206, and one trip sponsored by the American Collector Association International, which represents the credit bureau and collection agencies, that cost $1,798.
Now that he's working for the Trump administration, Thanksgiving dinners could become interesting for Clinger. Before retiring from Congress, his father was one of 30 Republican lawmakers who signed on to a letter proclaiming that Trump has "proven himself manifestly unqualified to be president."
Clinger and his wife, Catherine, have two daughters: Charlotte and Jane.
-Steve Straehley
To Learn More:
Trump's Banking Deregulation Team Takes Shape With FDIC Pick (by Jesse Hamilton, Bloomberg)
Hensarling's Revolving Door: House Financial Services Committee Staffers Make Investments, Take Junkets in Financial Industry (by Allied Progress)