Chair of the National Council on Disability: Who Is Neil Romano?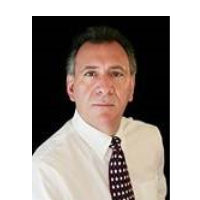 Neil Romano
The National Council on Disability (NCD) has a new chair. Neil Romano, a public relations man who has served at NCD since February 2015, was named chair by President Donald Trump on February 21, 2018. An independent agency, NCD has five presidential appointees, four congressional appointees, an executive director appointed by the chair, and a full-time staff. NCD promotes equal opportunity for persons with disabilities so they can be economically self-sufficient. Romano succeeds Clyde Terry, who had served as chair since September 2016 and remains with NCD.
Born circa 1955 in Brooklyn, New York, to a pizzeria owner and his wife, Neil Romano earned a B.A. in History and Political Science at New York University in 1976, and an M.A. in Political Science at Brown University in 1978.
Romano has dyslexia, a learning disability that makes reading and writing difficult. In fact, Romano told an interviewer that early in his career he had serious trouble getting a job because he submitted "hundreds of resumes [with] thousands of spelling errors on them."
After working as executive director of the Republican Party in Monmouth County, in 1984 Romano, although only 29 years old, gained the Republican nomination for the House of Representatives in a heavily Democratic district and was defeated by incumbent Robert Torricelli. Much later, Romano explained, "I ran only because it was a huge stage. All I wanted to talk about was drugs, and drug abuse, and the devastation it had on the American family.'"
Shortly thereafter, Romano landed a job at the White House Office of Drug Control Policy, where he served as director of communications from 1985 to 1988. Focusing on drug abuse and HIV-AIDS, Romano worked on several prominent public awareness campaigns, including First Lady Nancy Reagan's "Just Say No" anti-drug effort.
After leaving the White House, in 1988 Romano started his own P.R. firm, Romano & Associates, where he served as president and CEO until 2004 and has continued as president ever since. Located in Columbia, Maryland, Romano's firm focused on developing campaigns related to health and public policy issues, including issues related to disability. In 1995, he announced that he would distill Newt Gingrich's 20-hour college course into a 90-minute movie, but it is unclear what became of the project.
Romano, a fan of baseball, worked with the National Spit Tobacco Education Program to reduce the use of chewing tobacco. He has also worked to increase awareness of the dangers of steroids among young athletes.
Romano also worked on disability issues in his next government job. Romano serving as assistant secretary of labor and director of the Office of Disability Employment Policy (ODEP) from 2008 to 2009, after which he returned to his firm.
Romano has made two films portraying the experiences of people with disabilities. His film Youth Homicide: A Public Health Crisis, earned him an Emmy nomination as Best Director, and his 2010 film, America's Strength, tells the stories of people with disabilities who have mainstream jobs. Beginning in July 2012, Romano has been employed as a senior advisor at Quadex Labs.
In December 2013, Romano was diagnosed with leukemia and spent several months in hospital. He was finally released after receiving a stem cell transplant from his sister, Liz.
Romano has served as a member of the President's Committee for People with Intellectual Disabilities (2006-2008), the Prison Jail Ministries Foundation, The Taylor Hooton Foundation, and The National Foundation to End Senior Hunger. He co-founded the America's Strength Foundation. He has advised the Association for People in Supported Employment, the U.S. Business Leadership Network, GettingHired.com, Major League Baseball, and Wal-Mart regarding disability issues.
Neil Romano is married to Barbara Romano, with whom he has two daughters, Bianca and Christina. Barbara Romano has said of her husband, "Neil has never had a job, but he's always had a cause."
-Matt Bewig, David Wallechinsky
To Learn More:
Neil Romano, Baseball's Quiet Hero, Takes Fight to Cancer (by Bob Nightengale, USA Today)
Neil Romano: Old School Versus New School (ABILITY Magazine)
National Council on Disability Announces Neil Romano as Its New Chairman (NCD press release)