Chair of the Board of Governors of the Federal Reserve: Who Is Jerome "Jay" Powell?
Monday, November 20, 2017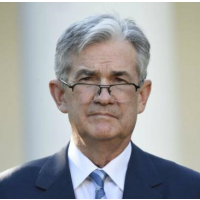 Jerome "Jay" Powell (photo: Getty Images)
Donald Trump is placing yet another multimillionaire in a position of power. On November 2, 2017, the president nominated Jerome Powell—whose $112 million net worth already makes him the richest person at the Fed—to serve as the next chair of the Federal Reserve. The "Fed" is the nation's central bank, and wields enormous power over the American economy and financial system by setting interest rates, determining the money supply, and regulating banks and financial institutions. Trump's cabinet—which includes two billionaires and eleven multimillionaires—is already the wealthiest in history, so Powell should fit right in.
Powell would also be the first non-economist to lead the Fed since William Miller, who served from 1979 to 1981. He is also the first investment banker to lead the Fed. If confirmed by the Senate, Powell would succeed Janet Yellen, a former economics professor who has served as Fed chair since February 2014. Powell, a Republican, has served as a Fed governor since May 2012, when President Barack Obama appointed him in a compromise that ended a Senate filibuster against nominee Jeremy C. Stein, a Democrat.
Perceived as a safe and stabilizing choice for the Fed, Powell is a pragmatist who has voiced support for the Dodd-Frank banking regulation law signed by President Obama. He has also criticized President Trump's financial deregulation proposals as a "mixed bag."
Born February 4, 1953, in Washington, D.C., to attorney Jerome Powell and Patricia (Hayden) Powell, Jerome "Jay" Hayden Powell graduated Georgetown Prep School in 1971. He earned a B.A. in Politics at Princeton University in 1975, writing a senior thesis entitled South Africa: Forces for Change. In 1975-1976, he served as a legislative assistant to Senator Richard Schweiker (R-Pennsylvania), who ran unsuccessfully for the Republican nomination for vice president on a ticket with Ronald Reagan during the 1976 primaries.
Powell earned a JD from Georgetown University in 1979, where he was editor-in-chief of the Georgetown Law Journal. After graduating, Powell served as a law clerk to Judge Ellsworth Van Graafeiland of the U.S. Court of Appeals for the Second Circuit from 1979 to 1981.
Powell practiced law for only a few years. From 1981 to 1983, he was at Davis Polk & Wardwell, and from 1983 to 1984 he worked at the firm of Werbel & McMillen.
In 1984, Powell switched from law to banking. From 1984 to 1990, he worked at investment bank Dillon, Read & Co., where he focused on finance, merchant banking, and mergers and acquisitions, eventually rising to vice president.

In 1990, Powell left Dillon-Read to work for his old boss there, Nicholas F. Brady, who had been appointed treasury secretary by President George H.W. Bush. From 1990 to 1993, Powell worked in the Treasury Department, as assistant secretary for domestic finance until 1992, and as under secretary until early 1993. Powell was credited with saving Salomon Brothers from bankruptcy after the investment bank was fined $290 million for a financial scandal by convincing Warren Buffet to take charge of the firm.
In 1993, after the election of Bill Clinton, Powell left public service to work as a managing director for Bankers Trust, quitting in 1995 when it got into legal trouble for its handling of some customer accounts. He went back to work for Dillon, Read & Co. for two years, was a partner at The Carlyle Group from 1997 to 2005, and was a managing partner at the Global Environment Fund from 2008 to 2010. He also founded private investment firm Severn Capital Partners in 2006.
From 2010 to 2012, Powell served as a visiting scholar at the Bipartisan Policy Center, a D.C. think tank, where he focused on persuading Congress to raise the federal debt ceiling during the debt-ceiling crisis of 2011—at the same time that Donald Trump was publicly pushing in the opposite direction.
In December 2011, Powell was nominated to the Federal Reserve Board of Governors by President Obama. He took office on May 25, 2012, to fill an unexpired two-year term. In June 2014, he was confirmed by the Senate for a full 14-year term ending January 31, 2028.
Powell has been married since 1985 to Elissa Leonard, with whom he has three children. The couple resides in Chevy Chase Village, Maryland, where Leonard is vice chair of the board of managers.
Powell has an unusual talent: he can repeat people's sentences backward to them.
-Matt Bewig
To Learn More:
Who Is Jerome Powell: Trump's Pick for Fed Chairman (by Binyamin Appelbaum and Kevin Granville, New York Times)
Trump Taps Jerome Powell As Next Fed Chair In Call For Continuity (by Lauren Gensler, Forbes)
Statement before the Senate Committee on Banking, Housing, and Urban Affairs (pdf)