Assistant Secretary of Labor for Veterans' Employment and Training Service: Who Is John Lowry III?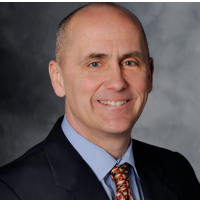 John Lowry III
President Donald Trump has nominated a retired Marine Corps colonel to head the Veterans' Employment and Training Service, an agency in the Department of Labor designed to help U.S. military veterans find employment. If confirmed by the Senate, Lowry would succeed Mike Michaud, who served from November 2015 to the close of the Obama administration.
The son of Mary and John Lowry Jr. of New Canaan, Connecticut, John Lowry III was born circa 1962. His father was a construction engineering consultant. After attending New Canaan High School, Lowry graduated the tony prep school Choate Rosemary Hall in Wallingford, Connecticut, in 1980. He earned an AB at Princeton University in 1984, a Master of Liberal Arts at Stanford University in 1995, an MBA at Harvard Business School in 2001, and a Master's in Security Studies at the U.S. Army War College in 2007.
Lowry joined the Marine Corps in 1984, serving 15 years as a regular Marine Corps officer and 10 years in the Marine Corps Reserve. He retired in 2009 at the rank of colonel. Lowry led a force reconnaissance platoon during Operation Desert Storm in 1991. As a lieutenant colonel he commanded 1st Battalion, 24th Marines and as a colonel he commanded Headquarters Battalion, 4th Marine Division.
Shortly after leaving full-time duty, Lowry became general manager of Powertrain Operations at Harley-Davidson Motor Company in Menomonee Falls, Wisconsin, working there from 2001 to 2013.
Lowry left Harley-Davidson to become chief operating officer at REV Recreation Group, a manufacturer of recreational vehicles and motor homes in Decatur, Indiana, from 2013 to 2015.
Since 2016, Lowry has been a consultant at Egon Zehnder, a corporate leadership advisory firm, in Chicago, where he heads the firm's U.S. Supply Chain Practice.
Lowry has held fellowships at both the Council on Foreign Relations in New York and at the National Council on U.S.-Arab Relations in Washington, D.C. Lowry currently serves as the vice chairman of the board of directors for the Marine Corps Association & Foundation and is also a life member of the Veterans of Foreign Wars and the American Legion.
In 1997, Lowry married Meleda Wegner, whose father was chairman and CEO of defense contractor Raytheon Aircraft Company.
-Matt Bewig
To Learn More:
Trump Taps Marine Corps Vet for Labor Department Post (by Leo Shane III, Military Times)
Marine Corps Association Bio (Marine Corps Association)