1,600 Women Murdered by Men in One Year in U.S.; South Carolina Worst State
Friday, September 18, 2015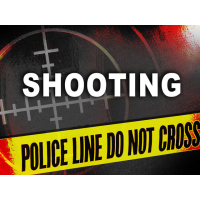 (AP graphic)
In anticipation of Domestic Violence Awareness Month in October, the Violence Policy Center (VPC) has released a study showing more than 1,600 women were murdered by men in 2013.
The VPC study says that year the highest female homicide rate (per 100,000) in the country was South Carolina (2.32 women murdered by males for every 100,000 females residing in the state), followed by Alaska (2.29), New Mexico (2.00), Louisiana (1.99), Nevada (1.95), Tennessee (1.65), Oklahoma (1.65), Vermont (1.58), Maine (1.47), and Michigan (1.45).
A total of 1,615 females were murdered by men in "single victim/single offender" incidents in 2013, the most recent year for which data was available, according to VPC.
The research showed 94% of these murders were committed by men the victims knew. Of those who knew their killers, 62% were wives or other intimate acquaintances of the murderers, VPC said. In the majority of these cases, the murders occurred in the course of an argument between the two individuals.
A gun was used as the murder weapon in 53% of the cases in which the weapon could be identified. Of those instances, a hand gun was used 69% of the time.
Black women were victims of this violence at a much higher rate than any other racial group—2.36 out of every 100,000, which is two-and-a-half times higher than the 0.95 murder rate for white females.
In a breakdown of racial groups, VPC reported that, of the 1,615 female homicide victims, 1,086 were white, 453 were black, 36 were Asian or Pacific Islander, 21 were American Indian or Alaskan Native, and in 19 cases there was no racial identification of the victim.
The rate of these murders has dropped by 31% since 1996, the year that VPC began publishing its annual report. Its studies are based on data drawn from the Federal Bureau of Investigation's Supplementary Homicide Report.
-Danny Biederman, Noel Brinkerhoff
To Learn More:
More than 1,600 Women Murdered by Men in One Year, New Study Finds (Violence Policy Center)
When Men Murder Women: An Analysis of 2013 Homicide Data (Violence Policy Center) (pdf)
Nevada Still Worst State for Men Murdering Women (by Noel Brinkerhoff, AllGov)