Would Gun Background Checks Clash with Health Privacy Laws?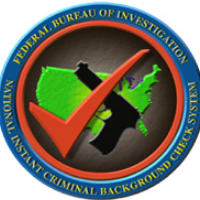 In the rush to do something about mounting gun violence by strengthening the National Instant Criminal Background Check System (NICS) to weed out gun buyers with a history of mental illness, the health privacy rights of patients could be compromised or outright ignored, according to the Department of Health and Human Services (DHHS), which last week solicited public comments on improving the background check system for mentally ill people deemed dangerous to themselves or others.
On one hand, the Health Insurance Portability and Accountability Act (HIPAA) forbids "covered entities"—medical clinics, hospitals, physician offices and other health care organizations—from disclosing the identities or health care information of persons whose medical records they store. There are also a variety of state laws bearing on health care privacy that may regulate such disclosures as well.
On the other hand, strengthening the NICS would require DHHS to amend the HIPAA privacy rules to allow covered entities to disclose the identities of those deemed dangerous, and Congress might even have to amend HIPAA itself.
Last week's DHHS advance notice of proposed rulemaking asks for public comments on how potential barriers to the background check system may be addressed while safeguarding the privacy of patients. Noting that due to "the variety of state laws, there may be state agencies, boards, commissions, or other lawful authorities outside the court system that are involved in some involuntary commitments or mental health adjudications," DHHS is also seeking data on state entities that hold mental health data, in order to determine if they are even covered by HIPAA.
The agency suggested one possible solution to the dilemma, which is to amend the HIPAA privacy rule to allow entities to disclose the identities of those with mental health problems that trigger the background check alert, but also stated that "We would not consider permitting the disclosure of an individual's treatment record or any other clinical or diagnostic information for this purpose."
The department will accept comments until June 7.
-Matt Bewig
To Learn More:
Health Privacy Rules Butt Against Gun Rules (by Nick McCann, Courthouse News Service)
HIPAA Privacy Rule and the National Instant Criminal Background Check System (NICS): Advance Notice of Proposed Rulemaking (Office for Civil Rights, Department of Health and Human Services)
Gun Industry Doesn't Need a Majority to Stop Background Checks and "Straw" Purchases (by Noel Brinkerhoff, AllGov)
The NRA Clause in Obama's Health Care Reform Law (by Noel Brinkerhoff, AllGov)