V.A. Doctors Renewed Opiate Painkillers for Patients They Never Saw
Wednesday, December 04, 2013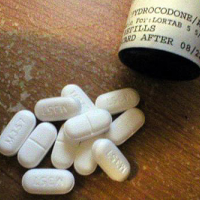 Physicians at the veterans' hospital in San Francisco have been caught renewing highly addictive painkillers to patients without seeing or talking to them first.
A new report (pdf) from Department of Veterans Affairs' (VA) inspector general (IG) found doctors at the San Francisco VA Medical Center reauthorized prescriptions for opiate-based drugs despite not checking in on the patients' status.
The IG reviewed 264 opiate prescription renewals and learned that in 53% of cases, the physician renewing the medication had not communicated personally with the patient.
The IG report also says there were seven opiate overdoses among patients at the hospital, and that doctors "did not consistently monitor patients for misuse."
In addition, hospital staff shredded documents used to track whether veterans were abusing opiates, according to the IG.
The hospital director, Bonnie Graham, said in a written response to the audit that she concurred "with all of the findings and suggested improvement," which included ending prescription renewals without doctor follow-up visits and the shredding of files.
The news follows another disturbing report in September that VA prescriptions for four opiates (hydrocodone, oxycodone, methadone and morphine) increased 270% between 2001 and 2012, according to the Center for Investigative Reporting.
The increase "outpaced the increase in patients and contributed to a fatal overdose rate among VA patients that the agency's own researchers put at nearly double the national average," the center's Aaron Glantz wrote.
In October, VA doctors told lawmakers at a congressional hearing that hospital administrators often pressured them to prescribe opiates to patients they had not examined personally.
-Noel Brinkerhoff
To Learn More:
In SF, VA Doctors Renewed Opiate Prescriptions without Seeing Patients (by Aaron Glantz, Center for Investigative Reporting)
Healthcare Inspection: Alleged Improper Opioid Prescription Renewal Practices, San Francisco VA Medical Center (Department of Veterans Affairs, Office of Inspector General) (pdf)
VA Doctors Tell House Lawmakers of Pressure to Prescribe Veterans Opiates (by Aaron Glantz, Center for Investigative Reporting)
Is VA Causing Veterans to Overdose on Opiates? (by Noel Brinkerhoff, AllGov)
Government Report Accuses VA of Awarding Performance Bonuses without Proof of Performance (by Matt Bewig, AllGov)
5 VA Hospitals Banned from Performing Most Surgeries (by Noel Brinkerhoff and David Wallechinsky, AllGov)