5 VA Hospitals Banned from Performing Most Surgeries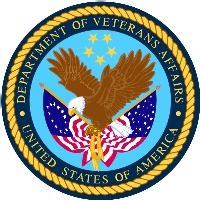 In an attempt to improve medical care at its hospitals, the Department of Veterans Affairs has developed a rating system that consequently has caused some VA facilities to be banned from performing elective surgeries. The "surgery complexity initiative" gives each VA hospital or facility a rating, and if that score falls below a certain threshold, doctors are prevented from operating on patients in many instances.
Of the 112 VA facilities that perform surgery, 66 have been approved for complex procedures, 33 for intermediate procedures and 13 for standard procedures only.
Of the 13 lowest-ranked facilities, five had been performing surgeries which the VA now considers beyond their capacity to do so safely. These medical centers are in Alexandria, Louisiana; Beckley, West Virginia; Fayetteville, North Carolina; Illiana, Illinois; and Spokane, Washington.
The review of surgical facilities was prompted by the deaths of 27 veterans who had been operated on at the VA Medical Facility in Marion, Illinois, in 2007. That hospital is now restricted to outpatient care only.
-Noel Brinkerhoff, David Wallechinsky