U.S. Paid $20 Million in Social Security Benefits to Nazis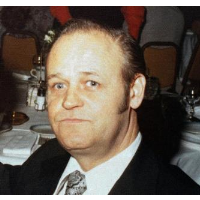 Former SS guard Martin Bartesch received social security checks until his death in 1989 (AP photo)
The Social Security Administration (SSA) paid former Nazis $20 million in benefits for more than 50 years without ever violating the law.
More than 130 Nazis received social security checks after they had emigrated to the U.S. following World War II without immigration authorities discovering their fascist histories. The payments began in the 1960s and continued without any complaints until the 1980s, when the Department of Justice began investigating reports of former Nazis living secretly in the U.S.
The $20.2 million payout was disclosed by the SSA's inspector general, which reported that the agency made the payments all within federal rules and laws in place at the time.
The majority of the payments were made to 95 individuals who collectively received $14.5 million without being deported. The other $5.7 million was given to more than three dozen former Nazis who were kicked out of the country. The recipients included former officers, leaders of execution squads, and guards who served at concentration camps. Most received the payments while working at blue-collar jobs in various cities across the U.S.
"Some died before they could be deported, others fled the country and still others settled their investigations and were allowed to remain in the country," The New York Times reported.
Four Nazis who had fled to Europe from the U.S. continued to receive payments until an Associated Press investigation led to Congress passing the No Social Security for Nazis Act (pdf). The most recent of those payments was reportedly made in January this year.
-Noel Brinkerhoff, Danny Biederman
To Learn More:
U.S. Paid Residents Linked to Nazi Crimes $20 Million in Benefits, Report Says (by Eric Lichtblau, New York Times)
Ex-Nazis Still Receiving Social Security Benefits (by Danny Biederman and Noel Brinkerhoff, AllGov)
Millions in Social Security for expelled Nazis (by David Rising, Randy Herschaft and Richard Lardner, Associated Press)