Two North Carolina Judges Resigned rather than Perform Same-Sex Marriages; Now they're Suing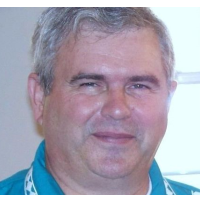 Gilbert Breedlove (photo: Gilbert Breedlove)
Two North Carolina judges who resigned rather than perform same-sex marriages want their old jobs back—and still want to be allowed to decline performing weddings they say are at odds with their religious beliefs.
Gilbert Breedlove and Thomas Holland say that after more than two decades on the job, they resigned "under duress" when the state's Administrative Office of the Courts (AOC) put out an advisory last year that stated "Magistrates should begin immediately conducting marriages of all couples presenting a marriage license issued by the Register of Deeds," according to Courthouse News Service. AOC director John Smith wrote that non-compliance with that dictate could result in suspension, termination, or criminal prosecution.
"The whole Bible from front-to-end states that a marriage is between a man and a wife; any other type of sexual activity other than that is what is defined as fornication," Breedlove, who is also a pastor of New Testament Independent Missionary Baptist Church, told the Asheville Citizen-Times.
But they miss the $50,000-plus salary they received for being a magistrate. So Breedlove and Holland filed a suit (pdf) April 6, asking to be restored to their jobs, for back pay and credit toward retirement. But they also want an unspecified "accommodation" that will keep them from having to marry same-sex couples. Their grounds for the suit is a provision in the North Carolina constitution that reads "all persons have a natural and inalienable right to worship Almighty God according to the dictates of their own consciences….No person shall be denied the equal protection of the laws; nor shall any person be subjected to discrimination by the State because of race, color, religion, or national origin."
Ironically, the Fourth Circuit Court of Appeals used some of the same verbiage when declaring (pdf) that same-sex couples have the right to get married: "We recognize that same-sex marriage makes some people deeply uncomfortable. However, inertia and apprehension are not legitimate bases for denying same-sex couples due process and equal protection of the laws."
-Steve Straehley
To Learn More:
Judges Say Gay Marriage Forced Them Out (by Denise McAllister, Courthouse News Service)
North Carolina Judge Explains Why He Quit Over Same-Sex "Marriage" (by Brian Fraga, Aleteia)
WNC Magistrate Resigns, Objects To Same-Sex Marriage (by Beth Walton, Asheville Citizen-Times)
Supreme Court Quietly Ignores Same-Sex Marriage, Leaving Intact State Rulings Allowing It (by Noel Brinkerhoff, AllGov)
Reagan Appointee becomes First Federal Judge to Okay Ban on Same-Sex Marriage (by Noel Brinkerhoff, AllGov)