Two Insecticides Lead to Drastic Increase in Polluted Urban Streams
Sunday, September 14, 2014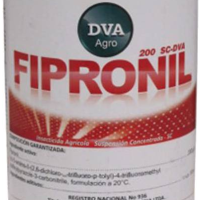 The number of urban streams that are tainted by pesticides has increased dramatically over a decade and most of the blame can be placed on two chemicals, according to a U.S. Geological Survey (USGS) study.
Fipronil, which is used to kill ants and cockroaches, and diclorvos, applied to kill insects attacking fruit and vegetable crops and used in "no-pest strips" were the primary reason that 90% of urban streams were in violation of the Environmental Protection Agency (EPA) aquatic-life standard from 2002 to 2011. In the preceding decade, the corresponding percentage of polluted urban streams was 53%, according to Reuters.
"We're at the stage of saying, 'OK, these (levels) compared to a benchmark indicate more evaluations need to be done,' " Wesley Stone, a USGS hydrologist and the study's lead author, told Reuters.
Fipronil was particularly problematic. It exceeded its aquatic-life benchmark in 70% of urban streams, as well as in more than 20% of agricultural and mixed-land-use streams, according to the report.
And researchers didn't even record the full scope of the problem. "The potential for adverse effects is likely greater than these results indicate because a wide range of potentially important pesticide compounds were not included in the assessment," the report said.
There was some good news in the research, however. The proportion of streams and rivers draining agricultural land that exceeded the EPA pollution standard dropped in the 2002-2011 decade, from 69% to 61%. The percentage of streams in mixed-use areas where one or more pollutants topped EPA standards remained about the same, at 46%.
-Steve Straehley
To Learn More:
Pesticides in U.S. Streams and Rivers: Occurrence and Trends during 1992–2011 (by Wesley W. Stone, Robert J. Gilliom and Karen R. Ryberg, U.S. Geological Survey)
Pesticides a Concern For Aquatic Life In Most U.S. Urban Streams : Study (by Ian Simpson, Reuters)
Insecticide Chemicals Found in Two-Thirds of Americans and Homes Tested (by Noel Brinkerhoff, AllGov)