Thousands of Inmates Held in Federal Prisons Longer than Sentencing Period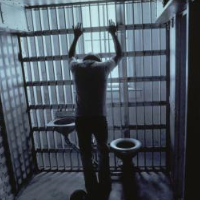 (photo: Josh Mitchell, Photolibrary/Getty Images)
By Eric Lichtblau, New York Times
WASHINGTON — More than 4,300 federal inmates were kept in prison past their scheduled release dates from 2009 to 2014 — some of them for more than a year, according to a report (pdf) released Tuesday that highlighted wide confusion in the prison system.
The findings by the Justice Department's inspector general are a potential embarrassment for the U.S. Bureau of Prisons at a time when the Obama administration has assailed what it says are unfair and unduly harsh sentences for many inmates, particularly minorities and nonviolent offenders.
The consequences of these cases "can be extraordinarily serious," the report said. The delayed releases "deprive inmates of their liberty," and have led to millions of dollars in added prison costs and legal settlements with former inmates, it concluded.
The investigation found that in the most serious cases, avoidable staff errors by prison officials led to 152 inmates' being imprisoned beyond their release dates.
In a number of the cases tied to staff errors, prison officials failed to give the inmates credit for time they had already spent behind bars before their sentencing, or they misinterpreted the terms of the sentence imposed by the judge, the report said.
The bulk of these cases led to inmates being kept behind bars for an additional month or less, but 61 were held for an extra month or longer, and three inmates were kept for more than a year beyond their scheduled release.
In nearly 4,200 other cases, inmates were held for extra time for reasons that prison officials said were out of their control, such as a judge shortening a prisoner's sentence to less than the time he had already served. Nearly 462,000 inmates in all were released during the period.
The investigation did not name the inmates, but the description of one case matches that of Jermaine Hickman, a Minnesota man who was imprisoned for an extra 13 months after what was supposed to be a sentence of about five years in a bank robbery conviction. Released from prison in 2014, he was paid a settlement of $175,000 for the time he was wrongly imprisoned.
In five cases, investigators found the opposite problem: prisoners were set free too early, which "can put communities at risk if the inmates are dangerous."
In response, officials with the Bureau of Prisons and the Justice Department said that while they agreed with many of the concerns raised by the inspector general's office, the report created a "misleading perception" by holding them accountable for early releases that they say were outside their control.
To Learn More:
DOJ OIG Releases Report on Untimely Releases of Inmates from Federal Prisons (Office of the Inspector General, U.S. Department of Justice) (pdf)
Prison Sentences for Black Men Are 20% Longer Than Those for White Men for Same Crimes (by Noel Brinkerhoff, AllGov)
Racial Inequalities in Conviction and Sentencing (by David Wallechinsky and Noel Brinkerhoff, AllGov)