Singer Cancels University of Texas Show Because of Concealed Gun Policy
Friday, September 23, 2016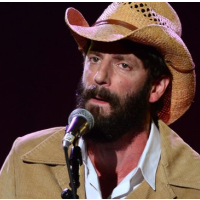 Ray Lamontagne--Credit: Brian Killian/Getty Images
By Ryan Kocian, Courthouse News Service
AUSTIN, Texas — Singer-songwriter Ray LaMontagne canceled his Thursday show at the University of Texas' Bass Concert Hall over the school's policy to allow patrons to carry concealed handguns at the venue.
LaMontagne who won a Grammy for his 2010 album "God Willin' & The Creek Don't Rise," announced the cancellation in a statement Tuesday.
"This Thursday's show at Bass Concert Hall in Austin, TX has been canceled due to concerns over the state of Texas' recently enacted campus-carry law, which allows licensed holders to bring concealed handguns into many performance venues on public university campuses, including the Performing Arts Center at The University of Texas at Austin," LaMontagne said.
He continued: "I consider myself to be a very open-minded human being, and I always try and see things from another's point of view. I realize this is a controversial issue and there are strong feelings on both sides of it. But no matter how hard I try to understand the rationale for allowing guns on campus or more broadly, the 'concealed-carry' law in general, I just cannot in any way support that ideology.
"There are a lot of things this country needs more of, but guns aren't one of them. On behalf of myself and the band, and everyone involved in the tour, I want to express our collective disappointment in the decision to allow guns on campus, and within the campus venue. All tickets will be refunded at the point of purchase," he said.
A university representative provided Courthouse News with this statement: "The university regrets that Ray LaMontagne made this decision but respects his right to do so. Under Texas state law, licensed permitholders are allowed to bring concealed handguns into many performance venues on public university campuses, including the Performing Arts Center at The University of Texas at Austin."
Senate Bill 11, also called campus carry, was passed in 2015 by the Texas Legislature. It allows concealed carry of handguns by license holders on state college and university campuses, and bars schools from prohibiting them except in certain areas. The law took effect Aug. 1.
In July, the university's board of regents gave final approval to rules for carrying concealed handguns on campus in order to comply with SB 11.
As to why guns are allowed at Bass Concert Hall but not the Frank Erwin Center, the UT representative said state law allows establishments that sell alcohol to ban license holders from carrying concealed handguns only if the establishment earns 51% or more of its revenue from alcohol sales. He said that while neither the Erwin Center nor the Bass Concert Hall reaches this 51% threshold, the Erwin Center's events make the difference.
"Concealed handguns are excluded from ticketed events at the Erwin Center because of the unique nature of events held in its arena-style configuration, featuring high levels of excitement, low lighting, loud sounds which may include pyrotechnics, and often the consumption of alcoholic beverages," he said.
Other barred areas for campus carry include places where formal hearings are being conducted; solo offices for UT faculty and staff; campus residence halls (except for University Apartments); places where a pre-K-12 school-sponsored activity is conducted; at sporting events or interscholastic events; patient-care areas; animal-research facilities; laboratories, where the discharge of a firearm might cause great harm; a polling place during voting; any government court or office used by the court; and the UT Tower observation deck.
The University is in the midst of a lawsuit by three of its professors who sued Attorney General Ken Paxton, UT President Gregory Fenves, and the board of regents to keep guns out of their classrooms.
The professors claim that being forced to allow students to carry concealed guns violates their academic freedom and due process, and could endanger people in their classrooms.
A federal judge denied the professors' request for an injunction to keep handguns out of their classrooms prior to the fall semester. The professors will likely push for a full trial.
To Learn More:
Federal Judge Denies Texas Professors' Request to Keep Guns Out of Classrooms (By Ryan Kocian, Courthouse News Service)
Federal Court Blocks State from Appealing Concealed-Gun Permit Rollback (by Ken Broder, AllGov California)
D.C. Passes Strict—and Unwanted—Gun Law Allowing Concealed Firearms (by Steve Straehley, AllGov)