Senate Report Rejects Claim that Torture Helped Search for Bin Laden
Thursday, December 11, 2014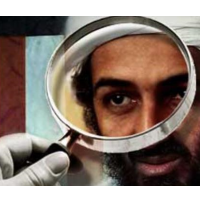 (CBS/AP graphic)
The Central Intelligence Agency (CIA) has spent years insisting that its torturing of detainees produced intelligence that helped lead to Osama bin Laden's downfall.
But the much anticipated and long delayed Senate intelligence committee report (pdf) on CIA detention and interrogation squarely refutes the agency's claim about bin Laden, which presumably was used to provide political cover for the gruesome tactics used against terrorism suspects.
The key to the debate is a man named Abu Ahmed al-Kuwaiti, who served as bin Laden's personal courier. The CIA, with the help of filmmakers who made the movie "Zero Dark Thirty," have pushed the story that the torture program resulted in information about Kuwaiti, who ultimately led them to discovering the al Qaeda leader's hiding place in Pakistan.
However, the Senate report says the "vast majority of the intelligence acquired on Abu Ahmed al-Kuwaiti was originally acquired from sources unrelated to the CIA's Detention and Interrogation Program, and the most accurate information acquired from a CIA detainee was provided prior to the CIA subjecting the detainee to the CIA's enhanced interrogation techniques."
Furthermore, the committee found that CIA's "documents, statements and testimony" on the matter were "inaccurate and incongruent with CIA records," according to The New York Times.
-Noel Brinkerhoff
To Learn More:
Senate Report Rejects Claim on Hunt for Bin Laden (by Charlie Savage and James Risen, New York Times)
Does Torture Work? The CIA's Claims and What the Committee Found (by Matt Apuzzo, Haeyoun Park and Larry Buchanan, New York Times)
Report on Torture (Senate Select Committee on Intelligence) (pdf)
Pentagon Hides Files on Osama bin Laden Assassination (by Noel Brinkerhoff and Danny Biederman, AllGov)
6 Things We Thought We Knew about the Killing of Osama bin Laden That Turned out to be Wrong (by David Wallechinsky and Noel Brinkerhoff, AllGov)