SEC Chair Mary Jo White Secretly Granted a Waiver to Oversee Former Client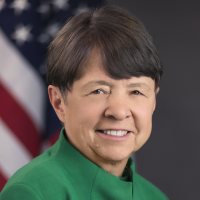 The head of the Securities and Exchange Commission (SEC) has received permission from her own agency to vote on matters involving a former Wall Street client.
Mary Jo White, a former federal prosecutor turned Wall Street defender before taking over the SEC, was granted a waiver by the Office of Ethics Counsel (OGE) to rule on issues regarding Simpson Thacher & Bartlett LLP, an international law firm for which White once worked.
Issued last February, the waiver came to light only after the Project on Government Oversight discovered it on the OGE's website.
In accepting the job at the SEC, to which she was sworn in in April 2013, White pledged to wait a minimum of two years before handling any matters affecting a former employer or client. But, according to the waiver, the agency seemed to believe that it could not do without White's expertise on Simpson Thacher, which represents "a large number of entities regulated by the [SEC] and appear before [it] regularly."
"Thus far, as Chair of the Commission, you have recused from particular matters in which Simpson Thacher represents a party," the waiver states. "This has led to a situation in which your leadership, experience, and expertise have not been brought to bear on significant matters before the Commission."
-Noel Brinkerhoff
To Learn More:
SEC Chair Got Waiver to Oversee Wall Street Law Firm (by Michael Smallberg, Project on Government Oversight)
Waiver (Securities and Exchange Commission)
Tangle of Ties Binds SEC's Top Ranks (by Jean Eaglesham and Jessica Holzer, Wall Street Journal)
Mary Jo White (AllGov)