Republicans' Sweeping North Carolina Voting Restrictions Upheld by Bush-Appointed Judge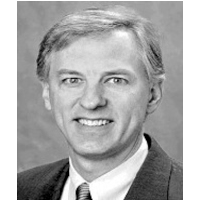 Judge Thomas D. Schroeder
By Alan Blinder and Richard Fausset, New York Times
RALEIGH, N.C. — A federal judge on Monday upheld sweeping Republican-backed changes to election rules, including a voter identification provision, that civil rights groups say unfairly targeted African-Americans and other minorities.
The opinion (pdf), by Judge Thomas D. Schroeder of U.S. District Court in Winston-Salem, upheld the repeal of a provision that allowed people to register and vote on the same day. It also upheld a seven-day reduction in the early-voting period; the repeal of preregistration, which allowed some people to sign up before their 18th birthdays; and the repeal of a provision that allows for the counting of ballots cast outside voters' home precinct.
It also left intact the voter ID requirement, although that provision had been softened by the Legislature in June so that nearly all voters without ID may cast a ballot if they fill out an affidavit.
The 4th U.S. Circuit Court of Appeals, in Richmond, Virginia, will be the first to consider any appeals. If the 4th Circuit or the Supreme Court does not intervene, the changes will be in force when voters go to the polls this fall.
"North Carolina has provided legitimate state interests for its voter ID requirement and electoral system," Schroeder said near the end of his 485-page opinion. The judge, an appointee of President George W. Bush, found that North Carolina's system was not beyond "the mainstream of other states."
Gov. Pat McCrory, a Republican, who signed the bill scaling back the voter access provisions in August 2013, welcomed the decision and said in a statement that "this ruling further affirms that requiring a photo ID in order to vote is not only common sense, it's constitutional."
But critics vowed to appeal the ruling, and charged, as they often have, that the legislature sought to eliminate tools that made it easier for everyone, but particularly minority voters, to get to the polls.
"By meticulously targeting measures that were most used by people of color — in addition to imposing a restrictive photo ID requirement — the Legislature sought to disturb the levers of power in North Carolina, ensuring only a select few could participate in the democratic process," Penda D. Hair, co-director of the Advancement Project and a critic of the law, said in a statement. "This fight is not over."
To Learn More:
North Carolina State Conference of the NAACP, et al, v. Patrick Lloyd McCrory, et al. (U.S. District Court, North Carolina) (pdf)
North Carolina's Messy Voting Laws Restrict Voting and Support Gerrymandering (by Steve Straehley, AllGov)
Federal Judge Supports North Carolina Voter Restrictions (by Noel Brinkerhoff and Steve Straehley, AllGov)
North Carolina Latest State to be Sued by Justice Department Over Voter ID Law (by Noel Brinkerhoff, AllGov)