Privacy Risks of Border Protection Program Under Scrutiny in Lawsuit
Wednesday, February 24, 2016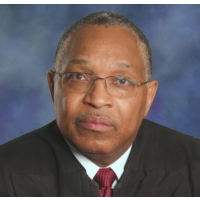 Judge Reggie B. Walton (photo: DC District Court)
By Adam Klasfeld, Courthouse News Service
(CN) - A federal judge advanced a lawsuit seeking records on how U.S. Customs and Border Protection mines various personal data to form "risk assessments" on travelers.
Billed as a means of cracking down on undocumented immigrants and contraband crossing the border, the federal government unveiled its Analytical Framework for Intelligence (AFI) program in 2012.
In a report that year downplaying the program's privacy risks, the Department of Homeland Security touted what it described as AFI's ability to "identify, apprehend and prosecute individuals who pose a potential law enforcement or security risk."
The Electronic Privacy Information Center, a Washington-based watchdog that abbreviates its name as EPIC, soon filed several requests with the agency under the Freedom of Information Act to test the program's safeguards.
EPIC filed suit in Washington when Homeland Security claimed that law-enforcement privilege protected it from having to disclose information about its databases, commercial data brokers and other Internet sources the program analyzes.
On Feb. 17, U.S. District Judge Reggie Walton rejected the department's rationale for stonewalling the documents.
The 11-page ruling says the denial letter by Homeland Security's records officer fails to "describe the underlying law enforcement techniques and procedures" the office wanted to protect.
"It merely relies on DHS's general overview of the AFI system as a tool to 'enhance DHS's ability to identify, apprehend, and prosecute individuals who pose a potential law enforcement or security risk; and aid in the enforcement of custom and immigration laws, and other laws enforced by DHS at the border,'" Walton wrote.
Stopping short of ordering the immediate disclosure of the documents, Walton directed the department to specify what documents it wants to protect and why.
Khaliah Barnes, the lead attorney for EPIC, celebrated the ruling as "significant for two reasons."
"First, it represents another step towards greater public understanding of a secret government database," she said in a statement. "Second, the ruling underscores the fact that under the FOIA, federal agencies have the burden of showing that withholdings fall under one of the Act's narrow exemptions. And by simply reciting the FOIA's standards without providing a descriptive, reasoned justification, the CBP failed to carry that burden."
U.S. Customs and Border Protection did not immediately respond to an email request for comment.
To Learn More:
Senate Homeland Security Committee Approves Bill to Allow Border Patrol to Waive Laws within 100 Miles of Mexican Border (by Noel Brinkerhoff and Danny Biederman, AllGov)
Illegal Border Activity used by U.S. to Justify Warrantless Searches (by Noel Brinkerhoff, AllGov)
Obama Homeland Security Says Reasonable Suspicion not Needed for Laptop and Cellphone Searches…Hunches Good Enough (by Noel Brinkerhoff, AllGov)
Homeland Security to begin Scanning Prepaid Payment Cards of Arriving Travelers (by Noel Brinkerhoff, AllGov)