Planned Parenthood not Invited to House Judiciary Committee Hearing on…Planned Parenthood
Saturday, September 12, 2015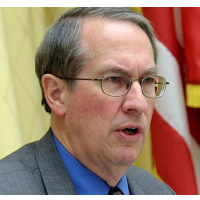 House Judiciary Chairman Bob Goodlatte (AP photo)
The Republican-led House Judiciary Committee held a hearing this week in response to the heavily edited videos that purported to show Planned Parenthood selling fetal tissue from abortions. However, Planned Parenthood was not invited to the hearing to present its side of the story.
The hearing, labeled a "show trial" by Democrats, featured two "abortion survivors" who lived after their mothers attempted to terminate their pregnancies. Republicans did not invite anyone from the Center for Medical Progress (CMP), the antiabortion group that made and edited the undercover videos that sparked the hearings.
Furthermore, GOP lawmakers—after making critical remarks about Planned Parenthood—admitted they had not seen the controversial videos in their full, unedited form.
Republicans are trying to use the controversy surrounding the videos as leverage to slash Planned Parenthood's $500 million in annual federal funding, according to The Nation. The Hyde Amendment bars the use of federal monies for abortions except in rare cases. Instead, the federal money going to Planned Parenthood is used for cancer screenings and other women's healthcare and contraception for men and women.
-Noel Brinkerhoff, Steve Straehley
To Learn More:
Republicans Hold a Planned Parenthood 'Show Trial' Based on Videos They Haven't Seen (by Zoe Carpenter, The Nation)
Planned Parenthood Not Invited to Hearing on Planned Parenthood (by Nadia Prupis, Common Dreams)
Planned Parenthood Exposed: Examining the Horrific Abortion Practices at the Nation's Largest Abortion Provider (House Judiciary Committee)
No Women's Health Safety Net Would Fill Gap Left by a Defunded Planned Parenthood (by Noel Brinkerhoff, AllGov)
Planned Parenthood more Popular than All Presidential Candidates (by Noel Brinkerhoff, AllGov)