Oregon School District Waited 2 Months to Alert Students and Teachers to Lead-Tainted Drinking Water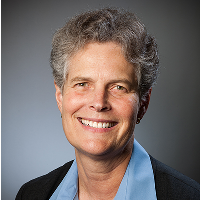 Carole Smith (photo: Portland Public Schools)
By Associated Press
PORTLAND, Ore. (AP) — Portland Public Schools has shut down drinking fountains at all of its schools and will use bottled water for the remaining school year after tests at two schools found high levels of lead in water from sinks and fountains.
Oregon's largest school district said in a statement late Friday that it is working with Multnomah County to provide on-site blood lead level screening next month for students at Creston and Rose City Park. Officials plan to test every fountain and faucet in all the schools this summer.
"In addition to providing safe drinking water to all of our students, we will be taking immediate action to examine the protocols and procedures that resulted in delayed notification of our families and delays in shutting off impacted water sources," Superintendent Carole Smith said in a statement Friday.
Earlier Friday, Smith apologized for letting students and teachers at two schools continue using the drinking sources after tests showed unsafe levels of lead. When tests came back positive for lead, officials took steps to repair or replace plumbing, but they didn't warn people not to drink the water, The Oregonian/Oregon Live reported.
"Portland Public Schools regrets not having notified families and staff as soon as the tests indicated that there were elevated levels of lead," Smith wrote in an email to all families.
Lead is a known neurotoxin that is particularly harmful to young children.
Earlier in the week, the school district notified parents that tests conducted on March 22 found elevated lead levels at 14 out of 92 water fixtures at Creston K-8 and Rose City Park. The levels exceeded the U.S. Environmental Protection Agency standards for lead in drinking water.
A parent at Rose City Park pressed for the testing, concerned about the news of contaminated water in Flint, Michigan. Parents also insisted on tests at Creston.
Some of those water fixtures have been replaced and retested; others have signs telling people not to use it or that the water has been turned off, the district said.
Martha Ruttle, whose daughter attended first and second grade in one of the Rose City Park classrooms served by a tainted water fountain, broke down in tears over the news. "I feel very betrayed," she told The Oregonian/OregonLive.
Nothing in state or federal law requires schools to test drinking water for lead or recommends how frequently faucets and fountains should be retested after being found safe.
But many Portland parents are adamant that it should happen more frequently than every 15 years, the school district's current interval.
Portland Public Schools hasn't systematically tested drinking water in its schools since 2001.
To Learn More:
Michigan Official's Alleged Refusal to Follow Routine Lead Corrosion Prevention Plan Led to Flint Water Poisoning (by John Flesher, Associated Press)
Longtime Problem of Lead in Newark Schools' Water System Hits Boiling Point (by Ben Finley, Associated Press)
It's Not Just Flint: Water Supplies in many U.S. Cities are Contaminated by Lead (by Michael Wines and John Schwartz, New York Times)