Ohio Secretary of State Rejects Court Order to Extend Early Voting Hours
Thursday, September 06, 2012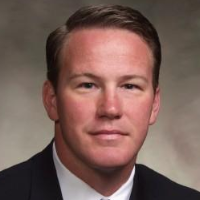 Jon Husted
As far as Ohio's secretary of state is concerned, the legal battle over whether the state can limit early voting is not done, regardless of what a federal judge ruled last week.
U.S. District Judge Peter C. Economus ruled unconstitutional a new law that would have denied most Ohioans the chance to vote the weekend before the November election. The statute limited early voting to military personnel and state residents living overseas.
But Secretary of State Jon Husted, a Republican, says Economus' ruling is being appealed by Attorney General Mike DeWine, also a Republican. Thus, Husted has barred local election boards from posting times for early voting, in the event Economus' decision is overruled by an appeals court.
Republican lawmakers adopted the law claiming it was necessary to restrict access to early voting in order to curb voter fraud and that voting on the weekend and Monday interfered with preparations for Election Day. Democrats counter that the real reason the Republicans want to limit the hours for early voting is that those who vote in the weekend before the election are more likely to vote Democratic.
-Noel Brinkerhoff
To Learn More:
Ohio Boards Can't Set Final Hours of Early Voting (by Ann Sanner, Associated Press)
Husted Bars Local Election Officials from Setting Early Voting Hours Pending Appeals Court Decision (by Joe Guillen, Cleveland Plain Dealer)
Federal Courts Versus Republican Efforts to Limit Voting: Ohio (by Noel Brinkerhoff and David Wallechinsky, AllGov)