Federal Courts Versus Republican Efforts to Limit Voting: Ohio
Tuesday, September 04, 2012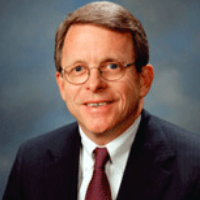 Judge Peter Economus
Voter reform laws pushed through by Republicans have suffered a double setback in Ohio, where two separate court rulings went in favor of Democrats.
First, U.S. District Court Judge Peter C. Economus ruled a new state law unconstitutional that eliminated in-person early voting on the Saturday, Sunday and Monday before the November 6 election. Democrats say that in 2008 about 93,000 Ohioans voted in the three days before Election Day, many of them as part of church-based get-out-the-vote campaigns in predominately black neighborhoods.
Under the law, only military personnel and Ohioans living overseas would have been allowed to vote early. Republicans claimed it was necessary to restrict access to early voting in order to curb voter fraud and that voting on the weekend and Monday interfered with preparations for Election Day.
Economus disagreed with the rationale. The Clinton-appointed judge wrote that all Ohioans have a constitutionally protected right to participate in elections on an equal basis. Republican Ohio Attorney General Mike DeWine said he will appeal the decision.
Meanwhile, another federal judge ordered Ohio officials to change rules for counting provisional ballots to ensure that more of them can be cast this November.
The ruling by U.S. District Judge Algenon Marbley, appointed by President Bill Clinton in 1997, affects requirements for when a poll worker can reject a provisional ballot or disqualify ballots of registered voters who vote in the wrong precinct. According to rules used in the 2010 election, some voters had their votes disqualified even though the mistake was made by a poll worker, not by the voter. Much of the confusion arose because in urban areas multiple precincts sometimes vote at the same location. Again, this was most common in poorer, Democratic-leaning areas.
-Noel Brinkerhoff, David Wallechinsky
To Learn More:
Judge Reinstates Final-Weekend Voting (by Jackie Borchardt and Jeremy P. Kelley, Dayton Daily News)
Judge Restores 3 Early Voting Days in Ohio (by Kantele Franco, Associated Press)
Judge Orders Changes To Ohio Provisional Voting (by Andrew Welsh-Huggins, Associated Press)
Will Ohio Count Your Vote? (by Barry Horstman, Cincinnati Enquirer)