Obama Assurance of Surveillance Oversight is undercut by FISA Court's Chief Judge
Wednesday, August 21, 2013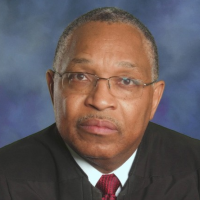 Judge Reggie B. Walton (photo: National Bar Association)
Since Edward Snowden exposed the National Security Agency's (NSA) domestic spying operations, President Barack Obama has insisted that Americans need not worry about the government overstepping its legal limits because the Foreign Intelligence Surveillance Court (FISC) is keeping watch on the administration.
But the FISC's top judge says the court is limited in what it can do to provide oversight of federal snooping and that it must rely on officials to tell the truth about any illegalities.
"The FISC is forced to rely upon the accuracy of the information that is provided to the Court," U.S. District Judge Reggie B. Walton said in a written statement to The Washington Post. "The FISC does not have the capacity to investigate issues of noncompliance, and in that respect the FISC is in the same position as any other court when it comes to enforcing [government] compliance with its orders."
Walton's assessment of the FISC follows an investigation by The Washington Post that revealed the NSA had broken the law thousands of times per year while carrying out surveillance missions. The NSA insisted that those violations, which are on the rise, were unintentional. According to Walton, the FISC does not have the tools to verify that claim. Additionally, it is believed that the NSA has not consistently reported violations to the FISC as required by law.
Nevertheless, Obama says the FISC provides the necessary checks and balances on government snooping.
"We also have federal judges that we've put in place who are not subject to political pressure," Obama said at a news conference in June. "They've got lifetime tenure as federal judges, and they're empowered to look over our shoulder at the executive branch to make sure that these programs aren't being abused."
Meanwhile, members of Congress continue to say they have their own difficulties providing oversight of the Executive Branch due to "numerous obstacles and constraints in questioning spy agency officials about their work," Carol D. Leonnig of the Post wrote, referring to conversations with lawmakers serving on the House and Senate intelligence committees.
-Noel Brinkerhoff
To Learn More:
Court: Ability to Police U.S. Spying Program Limited (by Carol D. Leonnig, Washington Post)
Secret Court Chief Judge Says Surveillance Program Oversight Powers Are Limited (by Ben Armbruster, ThinkProgress)
Fisa Court Oversight: A Look Inside a Secret and Empty Process (by Glenn Greenwald, The Guardian)
NSA Violated U.S. Privacy Laws at Least 2,776 Times…In One Year (by Matt Bewig, AllGov)
Judicial Oversight of U.S. Spying Rests with One Man…John Roberts (by Noel Brinkerhoff, AllGov)
Foreign Intelligence Surveillance Court Sides with Challenge to Secrecy of Obama Surveillance Details (by Matt Bewig, AllGov)