Judicial Oversight of U.S. Spying Rests with One Man…John Roberts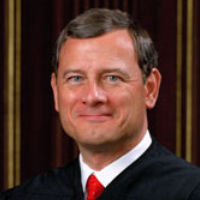 Chief Justice John Roberts
When it comes to the federal judiciary's oversight of government surveillance efforts, one man holds more power than any other judge: Chief Justice John Roberts of the U.S. Supreme Court.
As head of the nation's highest court, Roberts presides over oral arguments for all cases, leads Supreme Court conferences and often writes the majority opinion.
More importantly, the chief justice is charged with appointing all 11 judges serving on the Foreign Intelligence Surveillance Court (FISC), the secret judicial body that approves government wiretapping of domestic communications and other spying operations.
FISC has become "the ultimate arbiter on surveillance issues and delivering opinions that will most likely shape intelligence practices for years to come," wrote Eric Lichtblau wrote of The New York Times.
Lichtblau added that as a result of more than a dozen classified rulings, FISC has established "a secret body of law giving the National Security Agency (NSA) the power to amass vast collections of data on Americans while pursuing not only terrorism suspects, but also people possibly involved in nuclear proliferation, espionage and cyberattacks."
Today's FISC has Roberts' imprint all over it—he's appointed all of its members since becoming chief justice. Ten of the eleven FISC judges are Republicans and they are not subject to confirmation. When hearing cases, they only hear the government's point of view. Opposing arguments are not presented.
"It really is up to these FISA judges to decide what the law means and what the NSA and FBI gets to do," Julian Sanchez, a privacy scholar at the Cato Institute, told Ezra Klein at Bloomberg. "So Roberts is single handedly choosing the people who get to decide how much surveillance we're subject to."
Tom Clancy, a professor at the University of Mississippi School of Law, told Bloomberg that Roberts has displayed "little interest" in the government surveillance cases that make their way up to the Supreme Court, preferring to let other justices to write the opinions.
-Noel Brinkerhoff
To Learn More:
In Secret, Court Vastly Broadens Powers of N.S.A. (by Eric Lichtblau, New York Times)
Privacy Group to Ask Supreme Court to Stop N.S.A.'s Phone Spying Program (by James Risen, New York Times)
Chief Justice Roberts Is Awesome Power Behind FISA Court (by Ezra Klein, Bloomberg)
Secret Court's Redefinition of 'Relevant' Empowered Vast NSA Data-Gathering (by Jennifer Valentino-Devries and Siobhan Gorman, Wall Street Journal)
Obama Administration Claims It Can't Be Sued over Indiscriminate Wiretapping (by David Wallechinsky and Noel Brinkerhoff, AllGov)