Obama-Appointed Judge Supports Obama Administration's Blocking of Defamation Lawsuit against Anti-Iran Group
Wednesday, April 01, 2015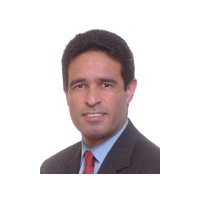 Judge Edgardo Ramos (photo: Day Pitney)
When the U.S. Department of Justice set out to quash a lawsuit against an anti-Iran group, it found the right judge to hear its arguments: U.S. District Judge Edgardo Ramos.
Ramos, who was appointed by President Barack Obama, ruled last week in Restis v. United Against Nuclear Iran that the litigation cannot proceed because it might expose state secrets.
That's precisely the reasoning put forth by the Justice Department when it got involved in the lawsuit by Greek shipping magnate Victor Restis, who was accused by the defendant of illegally doing business with Iran in violation of sanctions.
Justice lawyers under orders from Attorney General Eric Holder Jr. filed papers with Ramos' court saying it was in the best interests of the U.S. government if the case was thrown out to avoid exposing details about United Against Nuclear Iran. The administration's move has been described as unprecedented because the defendant is a private collection of anti-Iran, pro-Israeli individuals, not a government agency.
Glenn Greenwald at The Intercept says the group was founded and led by U.S., Israeli and British neocon extremists such as former Sen. Joe Lieberman of Connecticut, former Bush Homeland Security adviser (and current CNN analyst) Fran Townsend, former CIA Director James Woolsey, and former Mossad Director Meir Dagan.
Ramos ruled that Restis will "not get [his] day in court, but cannot be told why," according to Courthouse News Service. "Simply put, there is no intermediate solution that would allow this litigation to proceed while also safeguarding the secrets at issue," Ramos wrote in his opinion (pdf). "In any event, while it may be that this case is rare because it involves purely private litigants, it is the nature of the information at issue that guides the state secrets analysis, not the nature or status of the litigants."
The ruling came despite friend-of-the-court briefs filed on Restis' behalf by the American Civil Liberties Union, the Brennan Center for Justice, the Center for Constitutional Rights, the Constitution Project, the Sunlight Foundation and the Electronic Frontier Foundation.
Greenwald called the ruling "a truly stunning debasement of the U.S. justice system" that "occurred through the joint efforts of the Obama Justice Department and a meek and frightened Obama-appointed federal judge, Edgardo Ramos, all in order to protect an extremist neocon front group from scrutiny and accountability. The details are crucial for understanding the magnitude of the abuse here."
-Noel Brinkerhoff
To Learn More:
Court Accepts DOJ's 'State Secrets' Claim To Protect Shadowy Neocons: A New Low (by Glenn Greenwald, The Intercept)
Uncle Sam's Say-So Leads Judge to Toss Murky Iran Defamation Case (by Adam Klasfeld, Courthouse News Service)
Victor Restis v. American Coalition against Nuclear Iran et al. (U.S. District Court, Southern New York) (pdf)
The Mysterious Case of the Obama Administration Claiming State-Secrets Privilege in a Private Defamation Lawsuit (by Noel Brinkerhoff, AllGov)