NSA Again Given Go-Ahead for Mass Phone Data Collection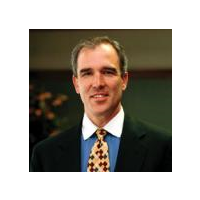 FISC Judge Michael W. Mosman (photo: BYU-Idaho)
The National Security Agency (NSA) is back in the business of bulk collection of phone data after a ruling from the Foreign Intelligence Surveillance Court (FISC).
The NSA's authority to gather Americans' phone call information expired on June 1 when Congress did not reauthorize Section 215 of the Patriot Act. But the next day, lawmakers passed the USA Freedom Act, which granted the NSA six months of authority to collect the data while it transitions to another surveillance program. Shortly thereafter, the Obama administration petitioned the FISC to allow it to restart data collection.
FreedomWorks, a conservative and libertarian advocacy group, then filed a motion with the FISC saying it had no legal authority to permit the program to resume, even for the interim period.
On Tuesday, FISC Judge Michael W. Mosman rejected FreedomWorks' challenge. Mosman also claimed that a previous ruling by the Second Circuit Court of Appeals, which said the surveillance program was illegal, did not apply to the FISC, "setting up a potential conflict between the two courts," according to The New York Times.
"Second Circuit rulings are not binding" on the surveillance court, Mosman wrote, "and this court respectfully disagrees with that court's analysis, especially in view of the intervening enactment of the USA Freedom Act."
The court is obligated under the Freedom Act to accept amicus curiae, or friend of the court briefs, in this case from Freedomworks and the Center for National Security Studies. An analysis by the Electronic Frontier Foundation said: "Unfortunately, the court largely dismissed the arguments these groups made, giving its approach to the amici a superficial feel."
The American Civil Liberties Union intends to ask the Second Circuit to approve an injunction against the FISC decision.
-Noel Brinkerhoff
To Learn More:
Surveillance Court Rules That NSA Can Resume Bulk Data Collection (by Charlie Savage, New York Times)
Secret Court Approves NSA Bulk Collection Spying Through End Of 2015 (by Lauren Williams, ThinkProgress)
Same Old FISA Court? Thoughts on the Opinion Extending Mass Surveillance for Six More Months (by Andrew Crocker and Rainey Reitman, Electronic Frontier Foundation)
NSA Bulk Surveillance Could Continue even if Legal Authority Expires on June 1 (by Noel Brinkerhoff, AllGov)
NSA Phone Data Collection Made No Difference to National Security (by Noel Brinkerhoff and Danny Biederman, AllGov)