More than a Million Rapes in U.S. not Counted in Statistics Due to Police Mislabeling of Sexual Assaults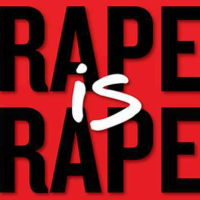 As many as one million rapes were wrongly recorded by police departments across the country over the course of more than a decade, according to a new academic study (pdf) on the underreporting of sexual assaults in the United States.
The mislabeling of rapes often begins at the point of first contact with law enforcement, when 911 dispatchers receive calls from victims, Corey Rayburn Yung, associate professor at the University of Kansas School of Law, found.
Writing in the Iowa Law Review, Yung discovered that nearly 70% of all police departments in 2012 relied on dispatchers—many of whom lack proper training—"to do the initial coding of sexual assault crimes." He also determined that police officers sometimes fail to write reports after interviewing rape victims.
Consequently, many calls of reported rape have gone down as something else, which has skewed national statistics on this crime.
Also, it's been found that police departments occasionally destroy their records and mishandle evidence, which sometimes results in the dismissal of rape cases. Additionally there is a massive backlog of rape kits, which hold evidence of possible rapes, waiting to be tested. There are 400,000 untested kits in the U.S., some sitting and expiring in storerooms. Furthermore, many cities and states don't keep records of these kits or the rape exams themselves.
All of these factors have contributed to the undercounting of rapes.
Yung estimates that from 1995 to 2012, between 796,213 and 1,145,309 sexual assaults were wrongly categorized by local police, which forward their numbers to the Federal Bureau of Investigation for nationwide crime estimates.
He also found that among large cities he studied (those with populations of 100,000 or more), 22% of the 210 police departments studied had "substantial statistical irregularities in their rape data."
-Noel Brinkerhoff, Danny Biederman
To Learn More:
How Did the FBI Miss Over 1 Million Rapes? (by Soraya Chemaly, The Nation)
How to Lie with Rape Statistics: America's Hidden Rape Crisis (by Corey Rayburn Yung, Iowa Law Review) (pdf)
More than 3 Million Violent Crimes in U.S. go Unreported Every Year (by Matt Bewig, AllGov)