Mass Shooters Usually Younger Male Non-Veterans with Semiautomatic Handguns
Friday, February 01, 2013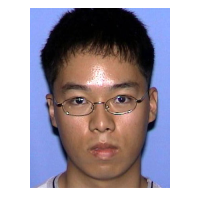 Cho Seung-hui killed 32 people at Virginia Tech in 2007 (photo: Viirginia State Police)
How do you spot a mass killer before it's too late? That's what the Department of Homeland Security (DHS) tried to find out by examining nearly 30 mass shootings over the past two decades.
The analysis, performed by the New Jersey Regional Operations Intelligence Center, which was created by DHS, produced the following profile: The killer is probably a loner who did not serve in the military and likely will use a semiautomatic handgun.
This conclusion was formed after reviewing details of 29 mass shootings since 1999 in which five or more people were killed, beginning with Columbine High School in Colorado (which was the only one studied involving more than one killer).
The shooters were almost always male, acting alone, between the ages of 17 and 49.
Only four of the 29 studied had served in the military, but the analysis did not state whether any of the four served in combat.
-Noel Brinkerhoff
To Learn More:
Mass Shootings Analysis – Commonalities and Trends (Department of Homeland Security) (pdf)
Here Are the Patterns the Feds Found for U.S. Mass Killings (by Spencer Ackerman, Wired)
Murder Rate Down, but Random Mass Shootings Up (by Matt Bewig, AllGov)