Maryland Court Rules that Police Disciplinary Records can be Hidden from the Public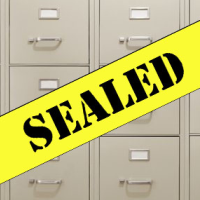 (photo: Getty Images/photo illustration: Steve Straehley, AllGov)
Maryland police disciplinary records may be kept out of the public eye because revealing them "could chill the disciplinary process, rendering those in control less willing to sustain a finding of misconduct," a state appeals court has ruled (pdf) in a 5-2 decision.
The court ruled that such records are part of officers' personnel records and are exempt from the open records provisions of the Maryland Public Information Act, according to the Reporters Committee for Freedom of the Press (RCFP).
The case arose out of a 2009 complaint by Teleta Dashiell, who found that Maryland State Police Sgt. John Maiello, thinking he had hung up, had left a message on her voice mail that contained a racial slur. Dashiell complained to the State Police about the message and was later told that the incident had been investigated and action had been taken. However, when Dashiell tried to get the details of the investigation and discipline, if any, against Maiello, the state police refused to provide them. Dashiell sued, but the State Police stance was upheld.
"It was a hard blow for media and for transparency," Jennifer Snyder, executive director of the Maryland-Delaware-DC Press Association told RCFP's Jacob Donnelly. "There is a compelling public interest in knowing that the people who are entrusted to protect and serve really are protecting and serving and that there's faith in the process. … When the community that is being policed doesn't have faith in the process and the fair and level playing ground that's available to them, you get to a bigger mess of issues."
The ruling came as attention is focused on Maryland policing after the death in Baltimore police custody of Freddie Gray last April.
"I think that's what it means to have an open government," media law attorney Steven Zansberg told RCFP. "The only way to rectify this situation, as I see it, in Maryland is through the legislative branch responding to public outcry as a result of a whole series of incidents not only in Maryland but across the nation where citizens are increasingly concerned about the manner in which the police are policing themselves."
-Steve Straehley
To Learn More:
Maryland Court Rules Police Discipline Files Exempt From Disclosure, but Access Varies Widely by State (by Jacob Donnelly, Reporters Committee for Freedom of the Press)
Maryland Dep't. of State Police v. Teleta S. Dashiell (pdf)
Massachusetts State Police Win Award for most Secretive Government Agency (by Noel Brinkerhoff, AllGov)
Do States' "Police Bill of Rights" Undermine Law Enforcement Accountability? (by Noel Brinkerhoff, AllGov)