Louisiana Law Restricting Abortions Ruled Unconstitutional by Federal Judge
Wednesday, January 27, 2016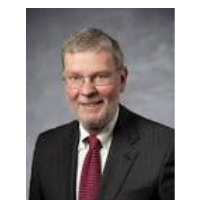 Judge John deGravelles
By Letitia Stein
(Reuters) - A federal judge on Tuesday found unconstitutional a 2014 law that imposed tough restrictions on Louisiana abortion providers and threatened to close four of the state's five clinics.
The law requires physicians who perform the procedure to have admitting privileges at a hospital within 30 miles (48 km) of the place where the abortion is performed.
U.S. District Judge John deGravelles granted a preliminary injunction sought by abortion providers, finding that the law violated women's rights to obtain an abortion.
"Without an injunction, Louisiana women will suffer significantly reduced access to constitutionally protected abortion services, which will likely have serious health consequences," he wrote in the 112-page opinion.
Due to legal challenges, the restrictions had not gone into effect in Louisiana, one of 10 states that has adopted admitting privilege restrictions, according to the Center for Reproductive Rights, which represented abortion providers in the case.
Proponents see such regulations as protecting women, while critics call them medically unnecessary and intended to force clinics to close.
In five other states, courts also have blocked similar abortion restrictions, the reproductive rights group said.
"We are confident that courts across the country will continue to strike down these sham measures as clear violations of women's health, rights, and dignity," said Nancy Northup, president and CEO of the Center for Reproductive Rights in a statement.
The U.S. Supreme Court will weigh in on the issue this year in a challenge to a 2013 Texas law that imposed similar restrictions on abortion providers, prompting the closure of about half of the state's 40 licensed abortion facilities.
While the high court legalized abortion in 1973, a woman's right to terminate a pregnancy remains contentious in the United States. In recent years, conservative-leaning states have passed a wave of anti-abortion restrictions.
The Louisiana law was enacted under the state's former Republican governor, Bobby Jindal.
In Tuesday's ruling, the judge scheduled a status conference on Friday to consider whether the preliminary injunction should be made permanent.
Additional reporting by Jon Herskovitz.
To Learn More:
Abortions Down Across U.S….Except in Michigan and Louisiana: Here's Why (by Noel Brinkerhoff and Steve Straehley, AllGov)