Justice Dept. Report Details Clashes between FBI and Organized Crime Drug Task Force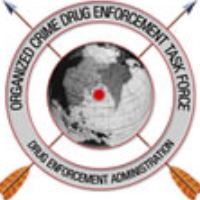 A Department of Justice (DOJ) internal investigation has uncovered serious concerns within the Organized Crime Drug Enforcement Task Forces (OCDETF) Fusion Center, including allegations of retaliation against federal agents who voiced concerns over the center's operations.
The DOJ's inspector general (IG) issued a report citing "troubling" problems at the OCDETF, whose leadership wasn't completely cooperative with the investigation.
The report says Federal Bureau of Investigation (FBI) agents assigned to the task force experienced a "strained working relationship" with the center's leadership, which features a Drug Enforcement Administration (DEA) official in charge.
When FBI employees expressed concerns about their workload, the center's managers allegedly retaliated against them, according to the IG probe.
In addition, the IG inspectors said the center's "management took actions that created difficulties for us in obtaining information from OFC [fusion center] employees and in ensuring that interview responses were candid and complete." Specifically, the center's director from the DEA reportedly warned staff that anything they said to the IG inspectors could be traced back to them, and that they should answer all questions from the inspectors, but not elaborate on their answers.
"Given this troubling conduct," the report says, "we cannot be sure we obtained complete information from or about the OFC or that other OFC employees may not have been deterred from coming forward and speaking candidly with us."
The center's leadership disagreed with the IG's characterization of its cooperation in the investigation.
"The OCDETF Executive Office disagrees with the assertion that OFC management created difficulties for the OIG review team to obtain information from OFC employees," the leadership stated in its formal response, according to McClatchy. It also denied claims of strained relations between staff and managers.
The Justice Department backed the task force's position, saying its leaders "cooperated fully with the OIG's audit. We are pleased that the OIG adopted many of our own recommendations regarding the improvement of the OCDETF Fusion Center's processes, and we have already begun to implement those changes. We, however, take exception to the report's references to pending investigations."
That last remark was in reference to the IG referring its findings to what it called the "appropriate authorities for adjudication and resolution under applicable law."
-Noel Brinkerhoff
To Learn More:
Justice Department Investigators Cite Retaliation, Conflicts at Organized Crime Center (by Michael Doyle, McClatchy)
Inspector General Says 'Troubling Conduct' Hampered Review of Drug and Organized Crime Center (by Jeffrey Benzing, Main Justice)
Review of the Organized Crime Drug Enforcement Task Forces Fusion Center (U.S. Department of Justice) (pdf)