Hyundai, Kia Blame Car Mileage Exaggeration on "Procedural Errors"
Sunday, November 04, 2012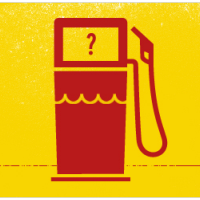 The world's fourth-largest automaker admitted last week that it overstated the fuel efficiency of about 900,000 vehicles across 13 different models over the past three years, a problem that will cost it millions of dollars in reimbursements to consumers and inestimable damage to its reputation. The Hyundai Motor Group, an international conglomerate based in Seoul, South Korea, owns both Hyundai Motors and Kia Motors, which manufacture and sell cars separately while sharing components and testing. The affected vehicles account for 35% of the 2011-13 model year vehicles sold through Wednesday.
The automakers, who conduct testing jointly, claim the overstatements were unintentional, the result of what they call "a very complex testing process." Their engineers have explained that in 2010 they implemented new testing procedures to calculate road resistance that accidentally overestimated fuel economy. Sung Hwan Cho, president of Hyundai's U.S. technical center in Michigan, was widely quoted as saying, "These were just honest procedural errors."
The problem came to light because the federal government followed up on complaints from consumers that their new Hyundai Elantras were failing to get the gas mileage promised on the window sticker. When Environmental Protection Agency (EPA) tests confirmed a significant discrepancy, the agency widened its investigation by testing additional Hyundai and Kia vehicles. EPA determined there were mileage overstatements on versions of the Hyundai Elantra, Sonata Hybrid, Accent, Azera, Genesis, Tucson, Veloster and Santa Fe models, as well as the Kia Sorrento, Rio, Soul, Sportage and Optima Hybrid.
"Consumers rely on the window sticker to help make informed choices about the cars they buy," noted Gina McCarthy, assistant administrator for EPA's Office of Air and Radiation. "EPA's investigation will help protect consumers and ensure a level playing field among automakers."
Although the adjustment to most vehicle labels will be only 1 to 2 miles per gallon, the largest exaggeration was 6 mpg highway for the Kia Soul, according to EPA. Both Hyundai and Kia will place new stickers with the corrected mileage estimates on cars now on showroom floors.
The automakers will also spend hundreds of million dollars reimbursing owners of the affected vehicles for the shortfall in the companies' mileage claims. To start, they will issue special debit cards to such owners based on the amount of the overstatement, gas prices in their locale and the number of miles the cars have been driven, with a 15% bonus to make up for inconvenience.
Going forward, and as long as owners keep their cars, Hyundai and Kia will refresh the cards annually to continue to make up for the discrepancy. Although this is expected to cost at least $79 million a year at first, the expense will decrease as the original owners sell their vehicles to new owners who will not be eligible for the reimbursements.
–Matt Bewig
Hyundai, Kia Inflated Fuel Economy Claims on 900,000 Cars, EPA Says (by Jerry Hirsch, Los Angeles Times)
EPA Finds Hyundai, Kia Overstated Gas Mileage (by Tom Krisher, Associated Press)
Hyundai, Kia Mileage Mishap: How It Happened (by Kelsey Mays, Cars.com)