Honda Accused of Hiding Death and Injury Claims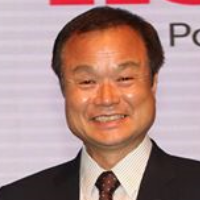 Honda Motor CEO Takanobu Ito
The Center for Auto Safety (CAS) has accused Honda of hiding death and injury claims reported to the automaker in contravention of federal law requiring such disclosures.
Since 2000, automakers have been required to file quarterly Early Warning Reports (EWRs) with the National Highway Traffic Safety Administration (NHTSA) to give the agency a heads-up on trends of deaths and injuries. According to a letter (pdf) CAS Executive Director Clarence M. Ditlow sent to NHTSA acting administrator David Friedman, Honda has not reported all the incidents of death and injury caused by exploding air bags in its cars. Ditlow urged a Justice Department investigation into the matter.
In 2013, Honda reported only 28 death and injury claims. That compares to 1,774 by Toyota and even 110 by Hyundai, which sells half as many cars as Honda. Ditlow cited two instances in which Honda settled claims by those injured by air bag explosions, but did not report those incidents to the NHTSA.
In response, Honda has said that it excluded verbal claims of death and injury until last month, according to Bloomberg, which accounts for its low number of reports. It has asked a third party to audit the automaker to find whether deaths and injuries have indeed been underreported.
Honda told Bloomberg in an e-mail that it will soon share the audit's findings with the NHTSA.
"The whole purpose is to get to major defects quicker," Ditlow told Bloomberg. "You can't protect the public if a company doesn't turn over EWR reports."
-Steve Straehley
To Learn More:
Honda Starts Audit of U.S. Injury-and-Death Reporting (by Jeff Plungis and Jeff Green, Bloomberg)
Letter to NHTSA Acting Administrator David Friedman (Center for Auto Safety) (pdf)