First Judicial Ruling to Curb Enforcement of North Carolina's Restrictive Transgender Bathroom Access Law
Saturday, August 27, 2016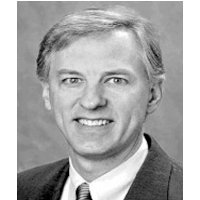 Judge Thomas D. Schroeder
By Alan Blinder, New York Times
A federal judge Friday curbed the enforcement of a North Carolina law that restricted restroom access for transgender people. The ruling was the first judicial rebuke of a statute that has been condemned as discriminatory and, with lawsuit after lawsuit, has deepened the national debate about transgender rights.
In an 83-page decision that was restrained in its scope, Judge Thomas D. Schroeder of U.S. District Court in Winston-Salem, North Carolina, limited the University of North Carolina's power to enforce the section of the law that requires people in publicly owned buildings to use restrooms that correspond with the gender listed on their birth certificates.
The judge's decision applies only to the people who brought the legal challenge and it came after he concluded that they had shown they were "likely to succeed" in ultimately proving that the access restriction violates the federal government's interpretation of Title IX, which forbids sex discrimination.
"In sum, the court has no reason to believe that an injunction returning to the state of affairs as it existed before March 2016 would pose a privacy or safety risk for North Carolinians, transgender or otherwise," Schroeder wrote in his opinion. "It is in the public interest to enforce federal anti-discrimination laws in a fashion that also maintains long-standing state laws designed to promote privacy and safety."
Schroeder did not impose a wholesale injunction against the law. He said the plaintiffs had "not made a clear showing" that they would prevail in their argument that the statute violates the Constitution's guarantee of equal protection.
But his ruling is still a milestone victory for critics of the measure, commonly referred to as House Bill 2, and a setback to many Republican leaders in North Carolina, who have championed the statute as crucial to public safety.
"Today is a great day for me, and hopefully this is a start to chipping away at the injustice of H.B. 2 that is harming thousands of other transgender people," Joaquín Carcaño, a transgender man who is a plaintiff in the case and a University of North Carolina employee, said in a statement.
The University of North Carolina said in a statement Friday night that its lawyers were reviewing the ruling and that the 17-campus system "will fully comply with its directive."
The statement continued: "We have long said that the university has not and will not be taking steps to enforce H.B. 2."
A lawyer for Gov. Pat McCrory, Bob Stephens, said in a statement that the decision "is not a final resolution of this case, and the governor will continue to defend North Carolina law."
To Learn More:
Joaquín Carcaño, et al., v. Patrick McCrory, et al. (U.S. District Court for Middle District of North Carolina)
North Carolina to Spend Half a Million Dollars Defending LGBT Discrimination (by Gary D. Robertson and Jonathan Drew, Associated Press)
Business Backlash to North Carolina Law Barring Local LGBT Anti-Discrimination Laws (by Emery P. Dalesio and Gary D. Robertson, Associated Press)
Federal Judge Supports North Carolina Voter Restrictions (by Noel Brinkerhoff and Steve Straehley, AllGov)