Federal Judge Orders Bureau of Land Management to Divulge Names of Oil and Gas Lease Bidders
Monday, February 18, 2013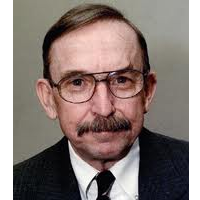 Judge Richard Matsch
In a victory for anti-fracking activists and open government advocates, a federal judge in Denver has ordered the Bureau of Land Management (BLM) to disclose the names of companies that nominate specific parcels of public land for oil or gas development. An agency of the Department of the Interior, BLM is responsible for managing public lands, including issuing leases to corporate interests to extract oil, natural gas and minerals from beneath public lands.
Although a lease auction is public, the process by which oil and gas companies file what's known as an "Expression of Interest" (EOI) in potential parcels is not. The industry has claimed that the selection of parcels is a confidential business secret whose revelation would damage the interests of companies, and since at least 1995 BLM has echoed that view.
Arguing that fossil fuel companies are setting their sights on up to 30,000 acres of public land in Colorado's North Fork Valley, nonprofit group Citizens for a Healthy Community last year filed a Freedom of Information Act (FOIA) request with BLM for the names and addresses of those who have filed EOIs in the area. When BLM refused, citing FOIA Exemption 4 for "commercial or financial information obtained from a person that is privileged or confidential," the group filed a Complaint under the Freedom of Information Act.
Senior U.S. District Judge Richard Matsch, a Nixon appointee who presided over the trial of Oklahoma City bombing defendants Timothy McVeigh and Terry Nichols, determined Wednesday that Exemption 4 does not apply.
Calling application of Exemption 4 "directly contrary to the purpose of the public sale process," Matsch emphasized the public's interest in having the information: "Competition in bidding advances the purpose of getting a fair price for a lease of publicly owned minerals. Moreover, the identity of the submitter may be relevant to the plaintiff and others who may raise concerns about the stewardship records of that particular owner, a factor relevant to the environmental impact of the proposed sale."
Kyle Tisdel, who with Megan O'Reilly of the Western Environmental Law Center represented the group, praised the ruling as a win for open government.
"Every community has the right to know what corporations are seeking to drill on public lands near their homes and where they recreate," said a statement released by Tisdel. "The court's decision is a clear rebuke of BLM's policy to protect industry at the expense of the public and its ability to fully engage the agency's decision-making process."
The North Fork leases, which are opposed by a coalition of environmentalists, ranchers, tourism interests, and organic farms and wineries, have twice been put up for sale and then yanked back by BLM, most recently on the same day Matsch signed his ruling. BLM has 30 days to comply with the decision, which does not apply outside of Colorado.
-Matt Bewig
To Learn More:
Feds Ordered to Divulge Oil and Gas Inquiries (by Sam Reynolds, Courthouse New Service)
Fracking Secrecy: Judge Orders BLM to Reveal Companies Seeking to Drill the North Fork Valley (by Alan Prendergast, Westword)
Citizens for a Healthy Community v. U.S. Dept. of Interior (order granting Summary Judgment) (pdf)
Jailed for Falsely Bidding at an Oil Drilling Auction, Tim DeChristopher Leaves Prison (by Noel Brinkerhoff, AllGov)
Judge Blasts Bureau of Land Management for Using Email Error as Excuse to Ignore Evidence in Wild Horse Killing Case (by Matt Bewig, AllGov)
Obama Says Frackers Must Reveal Chemicals Used on Public Lands…but only after Drilling is Finished (by Matt Bewig, AllGov)