Environmental Groups Target Big Banks that Funded $2.5-Billion Dakota Pipeline Loan
Tuesday, November 08, 2016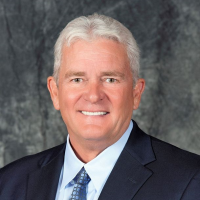 Energy Transfer CEO Kelcy Warren
By Hiroko Tabuchi, New York Times
In early August, just as protesters from across the country descended on North Dakota to rally against an oil pipeline near the Standing Rock Sioux Reservation, some of the world's biggest banks signed off on a $2.5 billion loan to help complete the sprawling project.
Now, those banks — which include Citigroup and Wells Fargo of the U.S., TD Bank of Canada and Mizuho of Japan — have come under fire for their role in bankrolling the pipeline. In an open letter on Monday, 26 environmental groups urged those banks to halt further loan payments to the project, which the Sioux say threatens their sacred lands and water supply.
In campaigning to reduce the world's carbon emissions, environmentalists have increasingly focused on the financiers behind the fossil fuel industry — highlighting their role in financing coal, oil and gas projects. It is an expansion of traditional protest efforts, and it has met with some early success.
Environmental groups have also blasted the Dakota Access pipeline as outdated infrastructure with no place in a world racing to stave off the worst effects of climate change. The 1,172-mile pipeline is expected to carry nearly half a million barrels of crude oil daily out of the Bakken fields of North Dakota, according to the company building the pipeline, Energy Transfer Partners.
Late last month, hundreds of police in riot gear used pepper spray and rubber bullets to evict protesters from land owned by Energy Transfer. Over 100 people were arrested in the sweep. President Barack Obama said last week that the Army Corps of Engineers was considering an alternate route for the pipeline.
"Banks have a choice to either finance the transition to renewable energy, or to finance pipelines and power plants that will lock us into fossil fuels for the next 40 years," said Johan Frijns, director of BankTrack, a Netherlands-based advocacy organization that led the campaign. "If we're serious about fighting climate change, we can't continue to finance fossil fuel infrastructure of any kind."
The letter from BankTrack and other environmental groups, including the Sierra Club, Greenpeace and Friends of the Earth, was addressed to the Equator Principles Association, a consortium of global banks committed to responsible environmental and social practices.
Thirteen of the 17 banks that participated in the latest loan to the Dakota pipeline project, including all five of the lead banks, are members.
To Learn More:
As Protesting Sioux Dig In, Dakota Pipeline Work Resumes With Approval from Court but Not from Army Corps (by Blake Nicholson, Associated Press)
Pipeline Protesters May Remain on Federal Land (by James MacPherson, Associated Press)
Native American Tribes Protest Pipeline Construction (by Levi Lass, Courthouse News Service)