DEA Leadership Accused of Violating its Own Rules in Case of Near-Death of Forgotten Student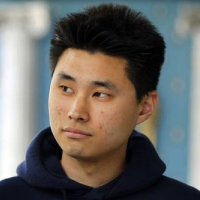 Daniel Chong
It was bad enough that the Drug Enforcement Administration (DEA) left Daniel Chong in a cell for five days with no food, water or communication. The University of California-San Diego engineering student had been arrested as the DEA raided a house at which Chong was attending a party, was questioned and was to be released. But first he was put into a cell and forgotten for nearly a week.
Now, the Justice Department Office of the Inspector General has released a report blasting a DEA supervisor for violating the DEA's own policy by beginning the investigation locally instead of reporting it to the department's Office of Professional Responsibility. The actions of the supervisor, who was not named in the report, included having the two case officers responsible for Chong's imprisonment gather evidence from his cell.
The IG also found that DEA had no procedure in place for keeping track of detainees. "We were able to identify four employees who had seen or heard Chong during the period of his detention," the report read. "However, the employees told us there was nothing unusual about their encounters with Chong in the detention cell. Additionally, all four employees told us they assumed that whoever had placed Chong in the cell would return shortly to process him."
Other findings of the Inspector General:
The holding cell area lacked any recordkeeping methods to track detainee movements.
The individual cells did not contain cameras, and the single video camera that was present could only be monitored by an employee not in the holding cell area, and that employee was not assigned solely to holding cell duties and had many other responsibilities.
There also was no official DEA policy or training regarding the operation of the holding cell area, and no requirement that DEA personnel check the holding cells at the end of a day to ensure that all detainees had been properly processed.
During the five days Chong was imprisoned and ignored by DEA officials, the report found that he had ingested methamphetamine that had been on a blanket in the cell, been forced to drink his own urine to stave off dehydration and finally broke his glasses and was carving a last note to his mother into his arm when he was finally rescued.
Chong was taken to a local hospital where he remained for four days, suffering from dehydration and organ failure. He sued the DEA for $20 million, and eventually settled for $4.1 million.
-Steve Straehley
To Learn More:
Summary of the Investigative Findings Regarding the Detention by The Drug Enforcement Agency of Daniel Chong (U.S. Department of Justice)
Daniel Chong Is The Entirely Predictable Result Of Dehumanizing Drug Offenders (by Radley Balko, Washington Post)
DEA Leadership Blasted In Report On Student Left In Cell For Days (by Ryan J. Reilly, Huffington Post)
Four DEA Agents Saw Or Heard Daniel Chong, Student Abandoned For Days In Cell (by Elliot Spagat, Associated Press)
DEA Pays College Student $4.1 Million after Forgetting He Was in Lockup for a Week (by Ken Broder, AllGov)