Bipartisan Senate Bill Seeks to Rein in NSA Surveillance Powers
Friday, September 27, 2013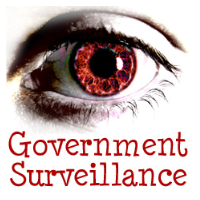 A bipartisan group of senators has proposed far-reaching reforms designed to curb the surveillance powers of the National Security Agency (NSA).
The lawmakers said it was time to limit NSA spying in the wake of classified disclosures by whistleblower Edward Snowden that revealed how extensive the government was prying into Americans' personal communications in the name of counterterrorism.
"The disclosures over the last 100 days have caused a sea change in the way the public views the surveillance system," Senator Ron Wyden (D-Oregon) told the media.
Joining Wyden in support of the Intelligence Oversight and Surveillance Reform Act are Democrats Mark Udall of Colorado and Richard Blumenthal of Connecticut, and Republican Rand Paul of Kentucky.
The bill—which combines ideas from more than a dozen other legislative proposals and draft bills—would prohibit the NSA's bulk collection of Americans' phone records under Section 215 of the Patriot Act (pdf), and prevent the agency from restarting a program that ended in 2011 that gathered Internet communication records.
It also seeks to reform the Foreign Intelligence Surveillance Court (FISC) to make its secretive process more transparent and accountable by creating a "constitutional advocate" position that could challenge court decisions on privacy grounds.
Other senators are actively involved in the debate over what changes Congress should impose on the NSA.
Patrick Leahy (D-Vermont), chairman of the Senate Judiciary Committee, is preparing his own NSA/FISC reform bill because, he says, the Obama administration failed to sufficiently justify the collection of phone records.
Also, Dianne Feinstein (D-California), chairman of the Senate Select Committee on Intelligence, held a hearing this week to discuss reform ideas impacting the NSA.
These various efforts come in the wake of a July vote on a bipartisan House of Representatives proposal to end NSA's phone records collection program. Its failure to pass by only 12 votes was a strong indication of the desire in Congress to rein in the NSA.
-Noel Brinkerhoff
To Learn More:
NSA Reform Bill to Trim Back US Surveillance Unveiled in Congress (by Paul Lewis and Dan Roberts, The Guardian)
Left and Right Unite to Sue NSA over Telephone Records Surveillance (by Matt Bewig, AllGov)
Sen. Wyden Warns American Citizens against Surveillance State (AllGov)
Lawmakers Refute Obama's Claim that Full Congress Knew about NSA Program (by Noel Brinkerhoff and Danny Biederman)