Bayer Rejects EPA Request to Pull Insecticide from U.S. Market
Monday, February 08, 2016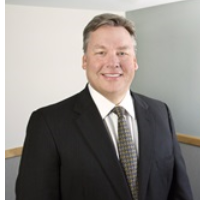 James Blome, CEO of Bayer CropScience (photo: Bayer)
By Karl Plume
CHICAGO (Reuters) - The agricultural unit of German chemicals company Bayer AG said on Friday it will fight a U.S. Environmental Protection Agency (EPA) request to pull one of its insecticides from the marketplace amid concerns that it could harm organisms in streams and ponds.
Bayer CropScience will instead ask for an administrative law hearing from the EPA's Office of General Counsel to review the registration of flubendiamide, the active ingredient in Bayer's Belt pesticide.
The registration, granted in 2008, was a limited-time conditional registration that could be canceled if additional studies found the chemical to be damaging, the EPA said in a statement.
"EPA concluded that continued use of the product will result in unreasonable adverse effects on the environment," the agency said.
Flubendiamide products are used to control yield-damaging moths and worms in more than 200 crops including almonds, oranges and soybeans.
Bayer's own tests have found that the pesticide is toxic in high doses to invertebrates in river and pond sediment. The organisms can be an important food source for fish.
However, the company's field studies showed that doses in waters near agricultural fields never reached high enough levels to be toxic.
But the EPA's risk assessment disagreed so the agency sent Bayer the request on Jan. 29.
"We are disappointed the EPA places so much trust on computer modeling and predictive capabilities when real-world monitoring shows no evidence of concern after seven years of safe use," said Peter Coody, Bayer vice president of environmental safety.
The EPA said after Bayer's refusal that it will issue a formal request to cancel the pesticide's registration. After a comment period mandated by U.S. pesticide regulation law, Bayer will ask for a formal hearing to determine the pesticide's fate.
Belt will remain on the market throughout the process.
Bayer reported 471 million euros ($527.5 million) in insecticide sales globally in its most recent quarter. The company declined to provide sales details of Belt.
The EPA's move follows the agency's unsuccessful attempt to withdraw its registration for Dow Chemical Co's Enlist Duo weed killer.
To Learn More:
Beekeepers Sue EPA over Failure to Protect Bees from Pesticides (by Noel Brinkerhoff, AllGov)
Bayer Beats Out ExxonMobil for Most Toxic Corporate Air Polluter Title (by David Wallechinsky, AllGov)
Bayer Tried to Hide Details of Explosion that Killed Two (by Noel Brinkerhoff, AllGov)