Are Shutterfly's Face Prints of Non-Members Illegal?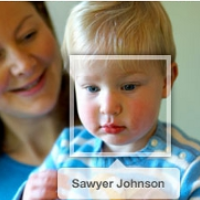 (photo: ThisLife)
A Chicago man is suing Shutterfly, a photo publishing business, and one of its subsidiaries, ThisLife, a photo storage site, claiming that its possession of his facial image violates an Illinois law that restricts how companies may use biometric information about an individual.
Brian Norberg claims in his class action suit that although he's not a Shutterfly user, a friend uploaded a picture of him to the service and tagged it with his name, which created a biometric profile of Norberg. Now the service recognizes him in other photos. Illinois' Biometric Information Privacy Act (BIPA) makes it illegal to collect or otherwise obtain an individual's biometric identifiers unless the company informs the subject in writing that the biometric information is being collected, stored, gives the specific purpose and the length of time it will be used, according to Melissa LaFreniere of Top Class Actions.
Norberg's suit says Shutterfly violates this law because, "defendants' proprietary facial recognition technology scans every user-uploaded photo from faces, extracts geometric data relating to the unique points and contours (i.e. biometric identifiers) of each face, and then uses that data to create and store a template of each face—all without ever informing anyone of this practice."
Norberg says he never gave Shutterfly his permission to store his biometric information, nor was he given a release to sign. He's seeking $5,000 for each Illinois user recorded in Shutterfly's database for "intentional and reckless violation" of BIPA, or $1,000 in statutory damages for each violation, according to Courthouse News Service.
Illinois is one of only two states, with Texas, that currently restricts how biometric data is used by companies, according to Fortune.
-Steve Straehley
To Learn More:
Shutterfly Hit With Privacy Suit Over 'Faceprints,' Use of Photos (by Jeff John Roberts, Fortune)
Shutterfly Class Action Lawsuit Claims 'Tags' Violate Privacy (by Melissa LaFreniere, Top Class Actions)
Class Calls Shutterfly 'Face Prints' Illegal (by Jack Bouboushian, Courthouse News Service)
Brian Norberg, et al., vs. Shutterfly and ThisLife
Privacy Groups Withdraw from Commerce Dept. Facial Recognition Meetings (by Noel Brinkerhoff, AllGov)