Addiction Treatment Price Gouging Gets House Scrutiny
Sunday, September 25, 2016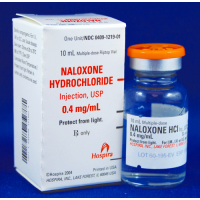 By Britain Eakin, Courthouse News Service
WASHINGTON – As the U.S. faces a steadily increasing scourge of opioid addiction, prices for lifesaving drugs to treat overdoses and addiction have skyrocketed. A decade ago, the antidote for opioid overdose – naloxone – cost $1 per dose. Now, the drug costs $40.
"It's beyond dispute that such price increases have had a devastating impact on patients, their families, insurers, first responders and health care providers," Rep. John Conyers (D-Michigan) said Thursday during a House Judiciary subcommittee hearing on competition in addiction-medicine markets.
The hearing came midway through the nation's first awareness week on the epidemic of heroin and prescription-opioid abuse.
Robin Feldman, a professor at the University of California Hastings College of the Law, told the committee that generic competition has done little to stopped price hikes because brand companies are actively working to keep generics out.
"Instead of vigorous competition, drug companies have engaged in legal and regulatory games to block entry into the market, stringing these games out, one after another, while competition languishes on the sidelines," Feldman said during testimony before the Subcommittee on Regulatory Reform, Commercial and Antitrust Law.
Just a day earlier, Capitol Hill grilled Mylan CEO Heather Bresch about price hikes in EpiPens, which are used to treat severe allergic reactions.
Since 2007, Mylan has raised the price from $100 for two pens to more than $600.
Addiction medications are among a steady stream of pharmaceuticals with spiking prices, and lawmakers have taken notice.
Congress has summoned several chief executives of drug companies over drug price increases this year. In February, a House committee blasted Martin Shkreli, the embattled former chief executive of Turing Pharmaceuticals, over a price hike in the life-saving drug for HIV patiets, Daraprim.
After Turing acquired it in 2015, the anti-parasitic drug rose in price from $13.50 per pill to $750 – a 5,000% increase.
Back in April, meanwhile, Valeant Pharmaceuticals International Inc.'s former chief executive, J. Michael Pearson, was made to answer for a price jump in four drugs that treat a rare genetic disease and cardiac arrest.
Advocates say that increasing drug prices can hurt those who need them the most – in this case, addicts. In 2014, 28,000 Americans died from opioid overdoses, according to data from the Centers for Disease Control and Prevention – a 200% increase from 2000.
Not only has the price of naloxone jumped, the cost of buprenorphine, which is used to treat opioid addiction, has nearly doubled in the last six months, said Dr. Eric Ketcham, director of New Mexico Treatment Services.
One pill used to cost $2.37 and now the pills cost $5.57, he said. Most patients take two pills daily, bringing the monthly cost to about $335.
"The pricing of these medications by several pharmaceutical companies obstructs access to treatment for opioid addiction and overdose in America, and thus prolongs the scourge of heroin and prescription opioid addiction, and puts American lives at risk," Ketcham said.
Feldman noted that brand-name drug companies have mastered methods for blocking generics from entering the market. One way they do this is by manipulating the parameters of the Hatch-Waxman Act, which oversees quick approval for generics when patents on brand-name drugs expire.
"Some of these games just blatantly delay entry of competition," she added.
Drug companies can petition the Food and Drug Administration (FDA) to deny approval of any generic versions, something Feldman said she has seen with addiction medications. Though the FDA denies 80 percent of these petitions, generics cannot enter the market while the agency is processing the petitions, she said.
"In other games companies block competitors from getting access to the samples they need to get approval," Feldmansaid. "Generics have to show that their drug is the same as the branded. Some brand companies just flatly refused to sell samples to generic companies, or to cooperate with generic companies to write safety plans."
Feldman testified that drug companies can also slightly modify dosage or delivery systems of drugs just before their patents expire, thereby blocking generics from entering the market. Though generic companies can challenge these modified patents, the process can sometimes take years, she added.
Rep. Bob Goodlatte (R-Virginia) posed a question to the witnesses: are existing antitrust laws equipped to address manipulation of regulations to keep competitors out?
None of the witnesses tried to answer that question.
In July, Congress passed the Comprehensive Addiction and Recovery Act, its first attempt to address the opioid epidemic. Though the bill supports expanded access to naloxone and buprenorphine, congressional Republicans refused to attach any funding to the bill.
Around the time of Thursday's hearing, California announced that if filed a pharmaceutical antitrust lawsuit along with 34 other states and the District of Columbia against British pharmaceutical company Indivior and MonoSol, an Indiana film technology company.
Though there is no record of the filing in U.S. District Court for the Eastern District of Pennsylvania, California Attorney General Kamala Harris said in a statement that "Indivior and MonoSol engaged in a multi-pronged 'product-hopping' scheme to block competition to Suboxone, an opioid addiction treatment."
Their efforts generated almost $1 billion dollars in undeserved profits, Harris said.
Meanwhile on Friday, the Justice Department touted more than $8.8 million in grant awards to help reduce prescription drug abuse, misuse, diversion.
Canada this week also adopted policy changes this week that allow for doctors to prescribe heroin — with supervised consumption.
To Learn More:
Increasing Addiction to Prescription Opioids Fuels Rise in Heroin Overdose Deaths (by Noel Brinkerhoff, AllGov)
Alcohol and Drug Addiction Services Brace for New Insurance Coverage (by Noel Brinkerhoff and David Wallechinsky, AllGov)
Hedge Fund Ethics Hit Drug Industry as "Rare Disease" Loophole Causes Cost of Medicine to Suddenly Skyrocket (by Danny Biederman and Noel Brinkerhoff, AllGov)