AARP Lawsuit Claims U.S. Wellness Programs Violate Employee Health Privacy
Wednesday, October 26, 2016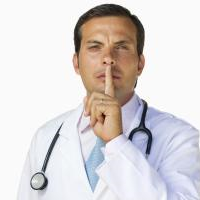 (photo: Getty)
By Reid Ableson, New York Times
Employers have raced to offer workers a hefty financial incentive to sign up for programs meant to improve their health, submitting personal medical details in the process. But as these programs have spread, so has resistance — with employees dubious about sharing that information with employers.
On Monday, that tension erupted in a federal lawsuit (pdf) against the government agency that handles the rules on these so-called wellness programs. It is the first major legal challenge of the rules and will add fuel to one of the hottest debates in health care.
The suit, filed by the AARP Foundation, the large consumer advocacy group that represents older Americans, argues that these programs violate anti-discrimination laws aimed at protecting workers' medical information. It also questions whether the programs are truly voluntary, because the price of not participating is high for some workers.
The target of the suit is the Equal Employment Opportunity Commission, the federal agency responsible for issuing the rules governing what employers can do. The agency issued new rules on the programs in May.
The final rules issued by the commission allow an employer to set the incentive as high as 30 percent of the annual cost of a worker's health insurance coverage. The rules sought to clarify uncertainty over how employers can plan wellness programs. They go into effect in 2017.
The AARP is seeking a preliminary injunction. The commission declined to comment on the suit, which was filed in U.S. District Court in Washington.
Many employers have instituted wellness programs, which might include initiatives to help workers stop smoking or manage a chronic condition like diabetes. Under the Affordable Care Act, the law that overhauled the health care system, companies can use financial incentives as a carrot — or stick, depending on one's vantage point — to entice more employees to participate in these programs. The goal is to reduce overall health costs.
At issue is whether some programs that require an employee to fill out a health risk assessment or undergo biometric testing for conditions like high blood pressure are forcing workers to hand over private
To Learn More:
AARP v. U.S. Equal Employment Opportunity Commission (U.S. District Court for District of Columbia) (pdf)
Guiding Principles on the Privacy and Security of Personal Wellness Data (Consumer Electronics Association) (pdf)
Examining Oversight of the Privacy & Security of Health Data Collected by Entities Not Regulated by HIPAA (U.S. Department of Health and Human Services) (pdf)
After 7 Years, U.S. Health Agency at Loss for Extending Patient Privacy Law to Booming Health Tech Industry (by Charles Ornstein, ProPublica)
Patient Privacy Laws Misapplied to Protect Health Centers, Not Patients (by Noel Brinkerhoff, AllGov)
Would Gun Background Checks Clash with Health Privacy Laws? (by Matt Bewig, AllGov)