90-Year-Old Man Faces 60 Days in Jail for Feeding Homeless in Florida
Thursday, November 06, 2014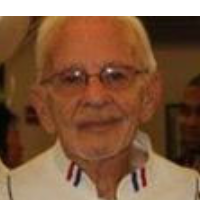 Arnold Abbott (photo: Facebook)
Fort Lauderdale has cited its first violators—two ministers and a 90-year-old man—of a new ordinance that prohibits giving food to the homeless.
Arnold Abbott, 90, who heads the group Love Thy Neighbor Fund, was charged with feeding homeless individuals last weekend. Helping him were Dwayne Black, pastor of The Sanctuary Church in Fort Lauderdale, and Mark Sims of St. Mary Magdalene Episcopal Church in Coral Springs. The three men could receive jail sentences of 60 days and fines of $500 each.
Abbott, who has been helping the homeless in Fort Lauderdale for more than 20 years, was shocked by law enforcement's response to the feeding. "One of the police officers said, 'Drop that plate right now,' as if I were carrying a weapon," Abbott told television station WPLG Local 10. "It's man's inhumanity to man is all it is."
The ordinance, which went into effect Friday, restricts the location of feeding sites for the homeless and mandates those carrying out such activities first get the permission of nearby property owners.
Abbott says he intends to sue the city to get the law thrown out. He successfully sued local officials 15 years ago when they tried to prevent him from feeding the homeless on Fort Lauderdale Beach.
"I'm going to have to go to court again and sue the city of Fort Lauderdale—a beautiful city," Abbott said. "These are the poorest of the poor, they have nothing; they don't have a roof over their heads. How do you turn them away?" Abbott says he intends to feed the homeless again this week.
Fort Lauderdale's mayor, Jack Seiler, defended the criminalization of helping the less fortunate. "I'm not satisfied with having a cycle of homeless in the city of Fort Lauderdale, he told the Fort Lauderdale Sun-Sentinel. "Providing them with a meal and keeping them in that cycle on the street is not productive."
-Noel Brinkerhoff
To Learn More:
Police Charge 90-Year-Old Man, 2 Pastors with Feeding Homeless (by Bob Norman, WPLG Local 10)
Police Shut Down Stranahan Park Homeless Feeding Site, Cite Activists for Breaking New Law (by Mike Clary, Fort Lauderdale Sun Sentinel)
Arnold Abbott Page (Facebook)
50% Increase in U.S. Cities Advancing Laws to Restrict the Sharing of Food with Homeless People (by Danny Biederman and Noel Brinkerhoff, AllGov)