9-Member Postal Service Board of Governors Down to One Member
Friday, December 11, 2015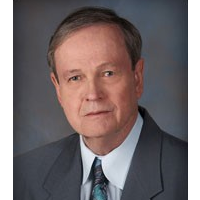 James Bilbray
Major decisions affecting the Postal Service are being put on hold because its Board of Governors doesn't have enough members for a quorum.
The board is supposed to have nine governors appointed by the president and confirmed by the Senate, but Chairman James Bilbray is the only confirmed member. Postmaster General Megan Brennan and her deputy are also members.
President Barack Obama has nominated five governors, and they've been approved in committee, but the full Senate can't confirm them because Senator Bernie Sanders (I-Vermont) is holding them up "over concerns that they plan to further degrade postal services," Government Executive reported. Some of those awaiting confirmations are not new governors, "but have instead been re-nominated after already serving in the positions," Eric Katz wrote.
The board lost its ability to field a quorum last year when it had just three confirmed members, forcing it to use a "temporary emergency committee." But even that committee is down to only Bilbray.
Senator Tom Carper (D-Delaware), a postal advocate and author of a bill to overhaul the agency, criticized Congress for not confirming governors to the board since 2010. "This is negligence on the part of Congress," Carper said. "This would never occur in the private sector because shareholders would demand oversight from a strong board to protect their investment. Congress has failed to protect postal customers."
-Noel Brinkerhoff
To Learn More:
The USPS Governing Board Now Has Just One Confirmed Member (by Eric Katz, Government Executive)
Senator Carper on USPS Board of Governors: "Congress Must Act Now to Restore Appropriate Oversight of U.S Postal Service." (PostalReporter.com)
Senate on the Verge of yet another Attack on the Postal System (by Steve Straehley and Noel Brinkerhoff, AllGov)