Radiation Exposure Compensation Program: Who is Kali Bracey?
Saturday, February 18, 2017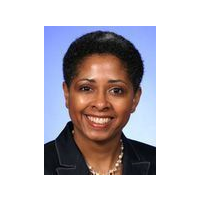 Kali Bracey
Kali N. Bracey was named deputy assistant attorney general of the U.S. Department of Justice Civil Division's Torts Branch in July 2014. The appointment put her in charge of the division's Radiation Exposure Compensation Program, which provides financial restitution to individuals who became seriously ill as a result of nuclear testing and uranium mining during the Cold War.
Bracey graduated Massachusetts' Amherst Regional High School in 1989 and went on to Spellman College, earning her B.A. in sociology in 1993. She then attended Yale Law School, where she received her J.D. in 1996. That September, she took a year-long job as a law clerk for Judge Stephen Reinhardt of the United States Court of Appeals for the Ninth Circuit. In October 1997, she became a staff attorney at the Public Defender Service for the District of Columbia, representing indigent defendants charged with offenses ranging from misdemeanors to felonies and murder. In 2001, her final year at the service, she handled cases in the appellate division.
In February of 2002, Bracey joined the Washington, D.C., law firm of Jenner & Block, where she worked as an associate until becoming a partner in January 2007. She focused on the areas of insurance litigation, white-collar crime, entertainment and new media, and represented clients in state and federal courts throughout the U.S. in cases involving copyright, redistricting, telecommunications and product liability.
Bracey left the firm in March 2012 to join what was then a new federal agency, the Consumer Financial Protection Bureau (CFPB). She worked as senior counsel in its Office of Supervision Policy and was involved in student loan servicing, auto lending, and CFPB rulemaking. A year later, she was named the Bureau's senior counsel and executive secretary, and then continued up the ladder to become counsel to the director and executive secretary. She held that post until her appointment at the Justice Department the following year.
Bracey and her husband, Eric Brown, have a young daughter, Zora.
-Danny Biederman