Federal Judge Nominee Finally Gets a Confirmation Hearing after Waiting 2½ Years
Wednesday, January 29, 2014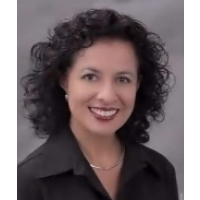 Rosemary Márquez
Arizona's Republican U.S. senators have finally lifted a hold on most federal judicial nominees for their state—a delay that left one candidate waiting two and a half years for her confirmation.
Rosemary Márquez, a private practice attorney from Tucson, was nominated for the federal bench by President Barack Obama in June 2011. She is expected to receive her confirmation hearing this week.
Senator John McCain and former Senator Jon Kyl placed a hold on Márquez's and other judicial nominees' confirmation.
This continued even after Kyl retired from the Senate at the end of 2012. His replacement, Senator Jeff Flake, took all of 2013 to review Márquez's nomination. He finally lifted the hold on her and five other judicial nominees to the Arizona federal court.
No explanation was provided for why McCain held out for so long on Márquez. Flake's office released a statement saying that, on his part, the delay was justified because such a lifetime appointment deserved a "deliberate and thorough" examination.
During the prolonged delay, cases piled up in Arizona's federal courts. As of September, the state had more than 5,000 cases pending—a "crippling caseload [that] has been greater than any place else in the country," Walter Nash, a criminal defense attorney in Tucson, told the Cronkite News Service.
Also, in a letter (pdf) to the U.S. House Judiciary Committee, the American Bar Association pointed out that court vacancies in Arizona are "dramatically worse" than in many other states. Indeed, Arizona had the third-longest vacancy rate for judges in the country, behind only Pennsylvania and New York.
More than 50 outside judges had to be recruited last year due to the six vacancies in the state's 13 U.S. District Court seats. "Without them we wouldn't have survived," Arizona district court executive Brian Karth told Cronkite.
"There's just an overall level of sadness for the district," Nash added in an interview with the Legal Times. "We need the help, and there's a sense of sadness we can't get a judge. Unfortunately, politics have crept into the judicial selection process."
-Noel Brinkerhoff, Danny Biederman
To Learn More:
Judicial Nominee Gets Confirmation Hearing After Two Years (by Todd Ruger, Legal Times)
Flake Agrees to Allow Hearing on Stalled Federal Judicial Nominees for Arizona (by Whitney Ogden, Cronkite News Service)
Sen. Graham Trades Judicial Confirmations for a $50,000 Study (by Noel Brinkerhoff, AllGov)
Arizona Declares Judicial Emergency due to Shortage of Judges (by Noel Brinkerhoff, AllGov)