Director of the United States Attorneys: Who is Monty Wilkinson?
Thursday, February 23, 2017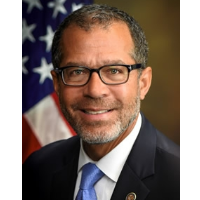 Monty Wilkinson
Robert "Monty" Wilkinson was appointed director of the United States Attorneys by then-Attorney General Eric Holder on March 29, 2014. The United States Attorneys serve as the nation's principal litigators, with its executive office providing guidance to its 94 offices across the U.S.
Wilkinson enrolled at Dartmouth College in 1979, earning his B.A. in American Studies in 1983. Two years later he began attending Georgetown University Law Center, where he earned his J.D in 1988.
Wilkinson's first job out of school was law clerk at the D.C. Court of Appeals. Then, in September 1989, he began a year-long stint as judicial law clerk to Eric Holder, who was at that time a judge of the Superior Court of the District of Columbia. In October 1990, Wilkinson joined the criminal division of the U.S. Department of Justice, where he worked as a trial attorney in the Narcotic and Dangerous Drug Section and the Organized Crime and Racketeering Section. Three years later, Wilkinson became special counsel to and frequent spokesman for the U.S. Attorney for the District of Columbia (namely Eric Holder), a position that lasted nearly four years.
In July 1997, Wilkinson was back at the Justice Department to serve as associate deputy attorney general. A year later he took on the deputy director job at D.C.'s Court Services and Offender Supervision Agency. Then in January 2001, for a nine-month stretch, he resumed his position as special counsel at the D.C. office of the U.S. Attorney. By September, he was made that office's executive assistant U.S. attorney for management, a position he held for five years.
In August 2006, Wilkinson joined the Washington, D.C. office of the century-old international law firm, Troutman Sanders. A year later, he was back at D.C.'s U.S. Attorney's office, this time as executive U.S. attorney for operations. But he soon heeded the call of the Justice Department again, which appointed him, in March 2009, as deputy chief of staff and counselor to the attorney general.
Then in August 2011, Wilkinson was made principal deputy director and chief of staff of the Executive Office for United States Attorneys, again working for Eric Holder. He held that position for nearly six years before being appointed its director, succeeding the retiring Marshall Jarrett.
-Danny Biederman
To Learn More: